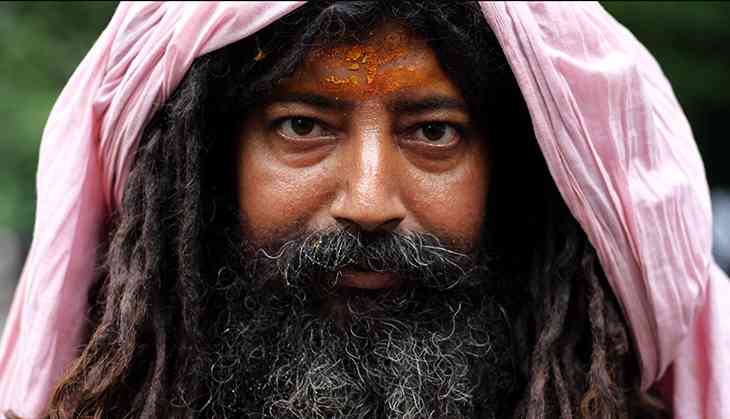 Jagat Ram, 53, lives in Mathura U.P. He has been coming for Amaranath yatra for the last 3 years. ''This is the place where I feel so happy. I believe that every religious place gives you solace and shows right path to humanity." says Jagat Ram. (Sameer Mushtaq)
On 29 July, thousands of Hindu pilgrims started their trek at dawn from Chandanwari after spending night at the base came Nunwan in Pahalgam in Kashmir for the annual Amarnath Yatra.

Almost a lakh of people have registered for the Amarnath Yatra this year. While helicopter services are quite popular among yatris, thousands of them still trek to the holy site.

In 2016, a total of 2.20 lakh pilgrims offered prayers at the shrine which is located in the Himalayas at an altitude of 12,756 feet and a distance of about 141 kms from Srinagar.

This year, the yatra will last for 40 days, shorter by eight days from last year.

This year, the yatra began with high-security arrangements in light of the recent brutal protest in Kashmir and the killing of Hizb-ul Mujahideen commander Burhan Wani last year.
Most of the devotees travel by foot, however, ponies and horses are available from Chandanwari to Amarnath cave.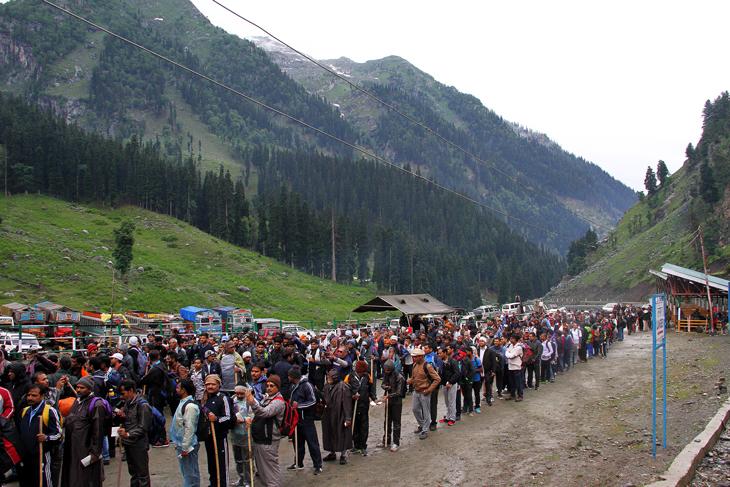 First batch of Amarnath Yatra starts their journey from Chandanwari, located 15km from Pahalgam. (Sameer Mushtaq)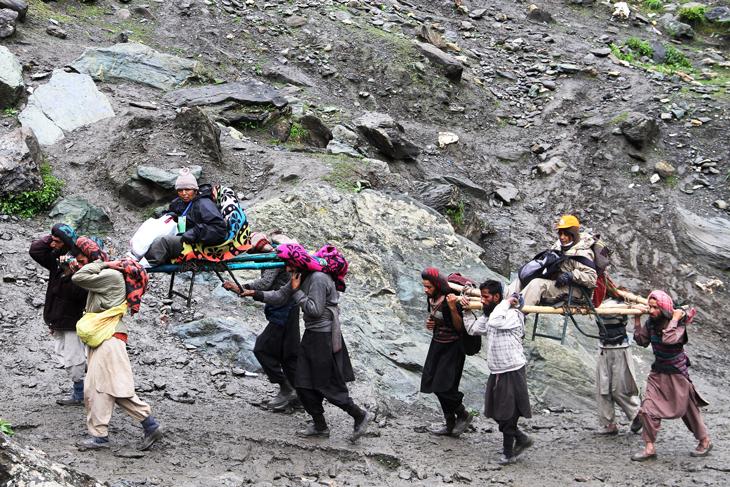 Luxury ride-another mode of transportation to the cave, a chair is tied with wooden logs and carried by four people to transport the devotees uphill to the cave. It costs devotees around 3000 INR per person. (Sameer Mushtaq)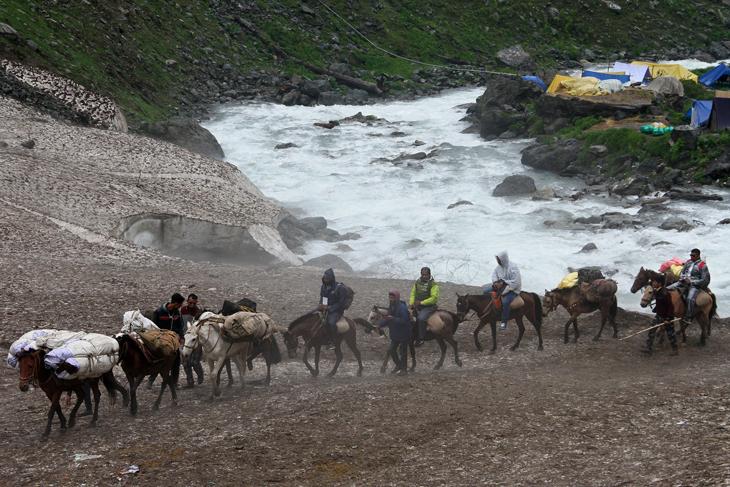 Devotees walk on jagged pavements and glaciers to reach the cave. It takes them around four days to return back to Chandanwari. (Sameer Mushtaq)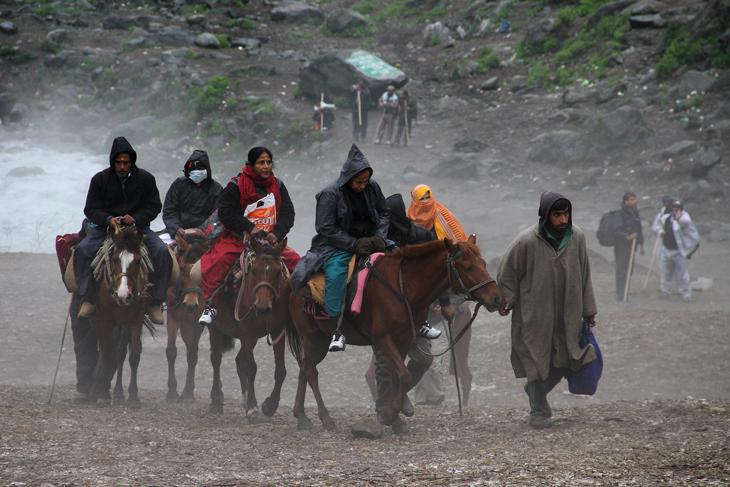 Foggy and cold weather never hinders these devotees. (Sameer Mushtaq)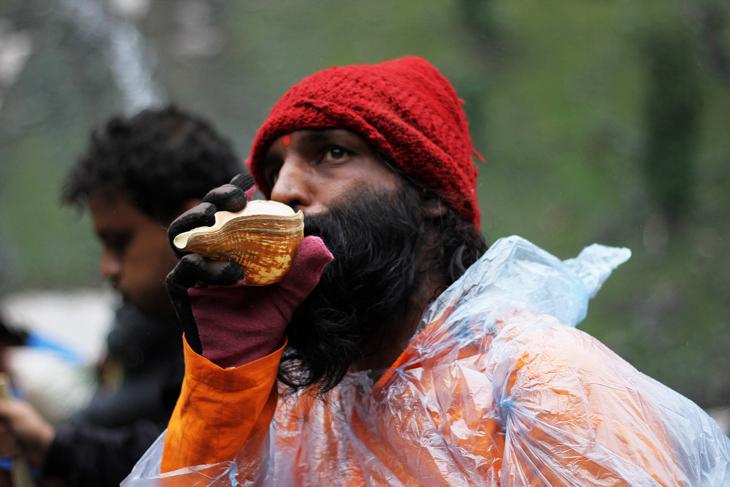 A devotee blowing a conch shell. (Sameer Mushtaq)