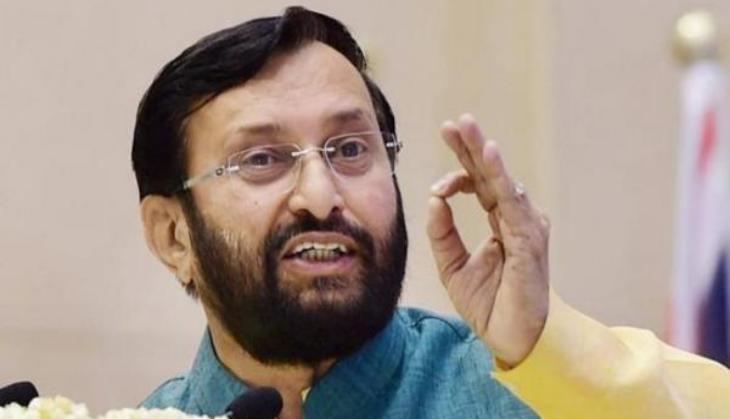 Data compiled by the Centre for Science and Environment shows that the National Board of Wildlife, the government's highest advisory body on issues pertaining to wildlife, cleared more industrial projects around wildlife habitats in the two years of BJP-led NDA rule than the Congress-led UPA had cleared in five years.
The rejection rate for the UPA government due to wildlife concerns had been 11.9 per cent in five years. But in the past two years, the NDA government has rejected less than 0.01 per cent of industrial projects proposed to be set up in and around wildlife habitats, says the Hindustan Times.
"Decisions by the board remain more lenient since 2014. Average rejection and also deferrals were much higher during the UPA-II," said the CSE.
Minutes of the NBWL standing committee meetings show that the board approved 301 projects in seven meetings in past two years, while during the five years of UPA rule it approved 260 projects in 17 meetings.
Prakash Javadekar, Union minister of environment and forests, said that the NBWL's clearances have been for high priority projects "with scientific mitigation measures to reduce the impact on wildlife".
Javadekar said: "Under UPA the NBWL had not met for 17 months before we took over. There was a huge list of pending projects of high priority that UPA itself had finalised which the NBWL approved in its first meeting under our government. These are all connectivity projects. You should know that the forest land diverted for industry in our two years has been half of what was diverted in UPA's first two years."
The CSE agrees that the average rate of forestland diversion has reduced under the NDA government, and adds that industrial pollution standards and monitoring have also been made more stringent since the NDA came to power.
"The NDA government is focusing on reducing water pollution from industries, which is a very positive step," the CSE said. "The overall trend suggests that green clearances have been made faster through incremental changes 'easing' the clearance process. However, there is no evidence that the quality of Environment Impact Assessment reports have improved or enforcement on the ground has become effective."