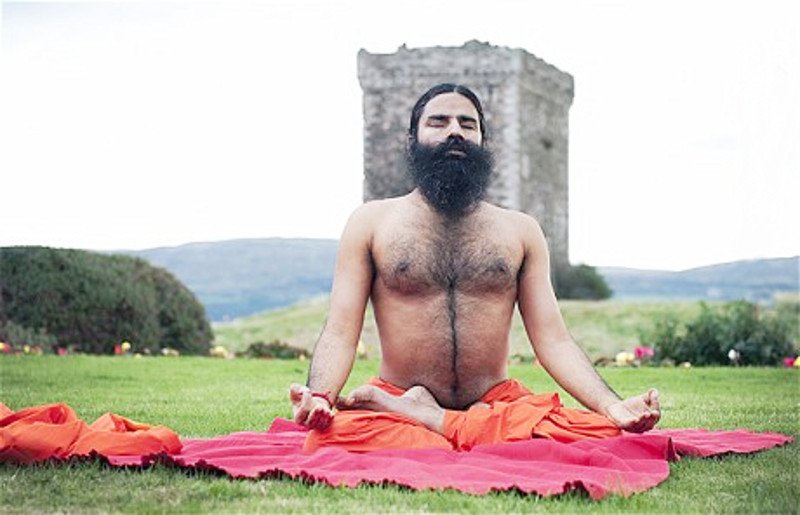 Details have emerged about IIT Delhi inviting yoga guru Ramdev and an RSS affiliate for deliberations on a programme to leverage the technical strength of the IITs for development of rural areas.
Minutes of the meeting reveal that Ramdev and members of RSS' Vanvasi Kalyan Ashram had attended the meeting on implementation of Unnat Bharat Abhiyan in January this year, reports NDTV. They held consultations with other stakeholders and professors associated with the programme including chairman of IIT Delhi Board of Governors, Vijay Bhatkar,
Why was Ramdev invited?
Unnat Bharat Abhiyan is a HRD Ministry scheme anchored by IIT Delhi which, according to its website claims to leverage the technical knowhow of institutions like IITs to help develop rural India.
"He wanted to collaborate with rural development activities and we had invited him since he was in Delhi during that period. He also wanted to explore technologies which we wanted to establish in his clusters," said Professor Virender Kumar Vijay of the Centre for Rural Development and Technology at IIT Delhi, which is considered as one of the brains behind the programme.
Why is the invitation being seen as controversial?
The meeting, during which involvement of cows to address rural issues were discussed, came at a time when the then IIT Delhi Director R Shivgaonkar had stepped down from his post amid allegations of interference of the HRD ministry. His resignation was accepted in June this year.
IIT downplays invitation to Yoga Guru
However, IIT Delhi sought to downplay the presence of Ramdev. "We have in fact collaborated with about 100 agencies in our mission which also comprised other spiritual gurus. They are having their people connect and if they are connected with the people and want to do something for rural technologies then only we will be considering," said Professor Vijay.
HRD unaware of Ramdev's presence
Meanwhile, officials in the HRD Ministry said they were not aware of Ramdev's presence in that meeting.
While Union HRD Minister Smriti Irani has consistently denied saffronisation of education, on 18 July she held deliberations with RSS affiliated bodies on the new education policy. They are understood to have also discussed the appointments of possible candidates in various institutes and varsities in the country.
(With inputs from PTI)