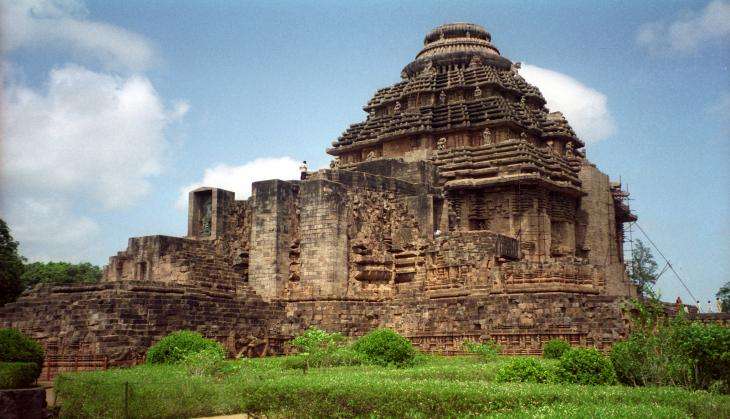 Scientists, on 1 November, found evidence of the mythical Chandrabhaga river near the UNESCO world heritage site of Konark Sun Temple in Odisha.
A team of geologists and social scientists from IIT Kharagpur recently undertook a scientific study to investigate whether the ancient river existed close to the 13th century temple built by King Narasimhadeva.
The scientists used various satellite images and then validated it with other field data to identify and trace the channel of the river which is believed to have gone extinct.
"An aerial examination of the area through satellite imagery depicts the trail of a lost river which is otherwise difficult to identify in the field," said geophysics professor William Kumar Mohanty.
The existence of a palaeochannel at some locations is further corroborated through shallow surface geophysics using ground penetrating radar.
A palaeochannel is a remnant of an inactive river or stream channel that has been either filled or buried by younger sediment.
The identified palaeochannel passes north of the Konark Sun Temple, extending approximately parallel to the coast.
It is believed that the temple was built at the mouth of Chandrabhaga, though it has not been proved if the river still existed at that time.
This river figures prominently in ancient literature, although at present no river exists in the proximity of the Konark Sun Temple.
Preserved palm-leaf drawings, sketches and rare old photographs also suggest the existence of water bodies proximal to the temple in the past.
--
PTI