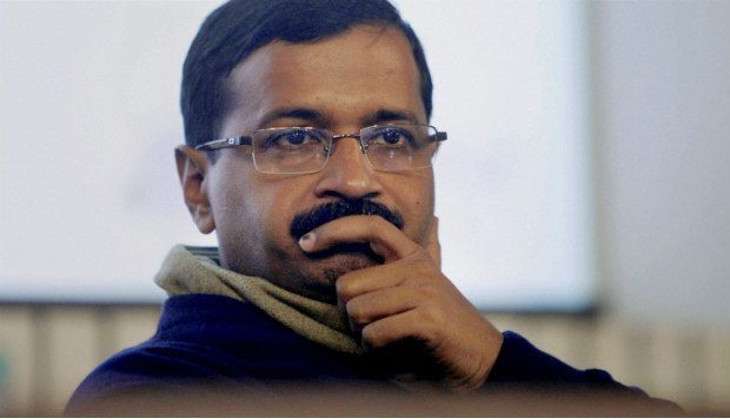 Delhi Chief Minister Arvind Kejriwal on 4 October responded to BJP's attack saying he only backed the Centre for conducting surgical strike across the LoC and asked the BJP to not indulge in politics over a sensitive matter.
"If I say we are with the government in combating terrorism and government must give befitting reply to Pakistan's false propaganda, why is BJP frustrated?" Kejriwal told the media.
He added, "What did I say? I only urged PM Modi to expose Pakistan's propaganda, as they are claiming that surgical strike did not happen. In the video message I came forward to say we completely support PM Modi's move on conducting surgical strikes and I salute him for that. I am extremely upset at the response."
BJP twisting my video.My humble appeal to BJP-"Its sensitive matter. Pl don't play politics". My response to BJP

https://t.co/QJkN2OEgt4

— Arvind Kejriwal (@ArvindKejriwal) October 4, 2016
Kejriwal's message to the PM, urging the government to "expose Pakistan's propaganda" is being viewed as a disguised attempt at doubting the veracity of the surgical strike, and BJP leader Ravi Shankar Prasad lashed out at Kejriwal for the same.
"I want to ask Arvind Kejriwal whether he believes in the extraordinary valour of our Army or not in conducting surgical strike? If yes, then why are you (Arvind Kejriwal) getting influenced by the false propaganda of Pakistan? Why is he swayed by alleged false propaganda asking proof to be given," Union Law Minister and senior BJP leader Ravi Shankar Prasad said.
On 3 October, Kejriwal, via a three-minute video shared on his Twitter handle, praised Prime Minister Narendra Modi and urged him to present a proof to Pakistan in lieu of the questions being raised against the surgical strikes conducted by India in Pakistan Occupied Kashmir.
The Indian armed forces had launched 'surgical strikes' along the LoC on eight terrorist launch pads operating in PoK on the intervening night of 28-29 September.
However, Pakistan denied any such operation and said that only two of its soldiers were killed in the cross-border firing that took place during the night.