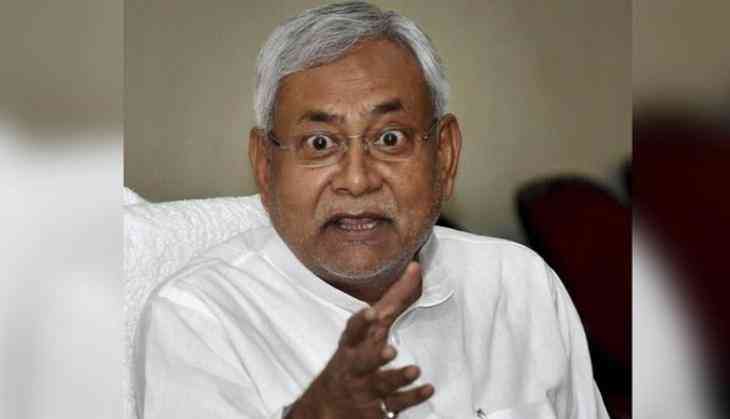 Bihar Chief Minister Nitish Kumar on Saturday rebuffed the reports of the Janata Dal (United) being part of Prime Minister Narendra Modi's Cabinet at the Centre and said that he has no information regarding the same.
"We have no information about the cabinet reshuffling, We didn't had any talks about it. We got information about this from the media," Nitish told the reporters here.
Nitish, who has been recently approached by the Bharatiya Janata Party (BJP) chief Amit Shah for being part of the National Democratic Alliance (NDA) Government at the Center, said that he will take decision after the proposal will be put forward to him.
Prime Minister Modi will reshuffle his Cabinet on Sunday at 10 a.m. before leaving for China to attend the BRICS Summit.
Some Cabinet ministers have already stepped down from their posts, Like: Bandaru Dattatreya, Rajiv Pratap Rudy, Sanjeev Baliyan and Faggan Singh Kulaste.
Union Cabinet Minister of Micro, Small and Medium Enterprises Kalraj Mishra has also confirmed that he has submitted his resignation to Prime Minister Modi.
The newly appointed Uttar Pradesh Bharatiya Janata Party (BJP) president Mahendra Nath Pandey has also resigned.
-ANI