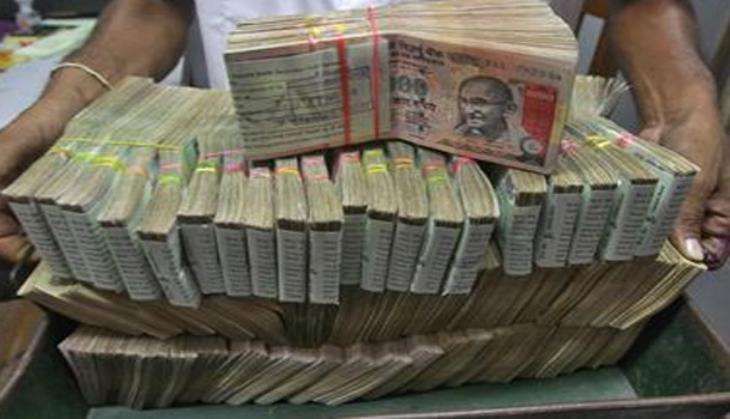 Following Prime Minister Narendra Modi's announcement to demonetise Rs 500 and Rs 1000 notes, the Centre, on 11 November, stated that old notes would be accepted to pay utility bills and other essential services until 14 November. Within 24 hours of the announcement, the Greater Hyderabad Municipal Corporation (GHMC) collected Rs 54.70 crore in property tax.
The GHMC, which was reportedly facing a shortage of funds, saw people line up outside Mee Seva and E-seva centres in the city, to pay property tax that was due for years in some cases.
Also Read: Demonetisation: Here's what political leaders have to say about 'surgical strike' on black money
The Times of India reported that all civic bodies, including the GHMC, the Hyderabad Metropolitan Water Supply and Sewerage Board (HMW&SB) and Hyderabad Metropolitan Development Authority (HMDA), made record collections.
The Telangana Southern Power Distribution Company Limited (TSSPDCL) collected Rs 75 crore so far this year, while the HMDA collected Rs 4.10 crore, suggest reports.
Also Read: ATMs will dispense Rs 50 notes: Reserve Bank of India
According to the report, in Khairatabad, people paid up to Rs 4.22 crore, followed by LB Nagar (Rs 3.18 crore), while areas like Kukatpally saw people clear their dues worth Rs 2.07 crore.
Probably in response to the demonetisation program, it was also reported that many customers have paid the power consumption charges of not only the present month, but of the next two to three months as well.
According to the Deccan Chronicle, one consumer from Banjara Hills paid a massive amount of Rs 8 lakh in cash towards electricity charges.
Also Read: What limited inconvenience, PM Modi? Take a look at ground reality in cash-strapped India
"If the power bills are huge and paid in cash, details including the name of consumer, address and amount paid would be submitted to the Income Tax department," an official told DC.
Earlier, the government had said that people can use old notes to pay these two utility bills until the midnight of 11 November, but that deadline has been now extended upto 14 November midnight.
It was also announced that old Rs 500 and Rs 1,000 notes will be accepted in government hospitals.