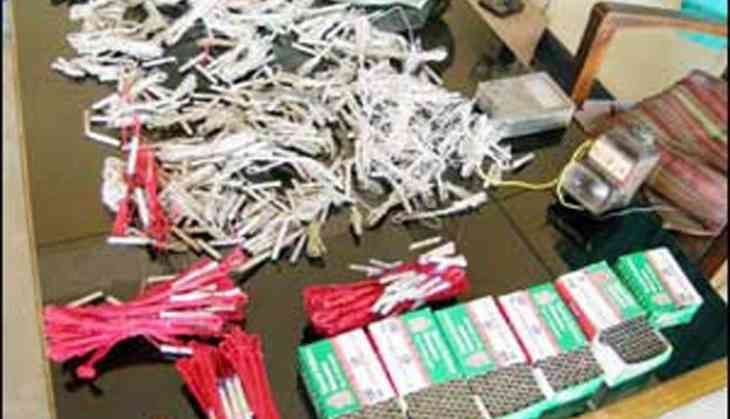 One person was arrested on Thursday after police recovered a huge quantity of explosives stored illegally in his house in Pakur district, a senior police officer said.

The man is a resident of Pipal Jodi village under the jurisdiction of Mal Pahari police outpost, the police officer said.

Acting on a tip-off that a villager has stored a huge quantity of explosives illegally, the police conducted a raid in the house of Meghrai Kisku and recovered 1,510 pieces of detonators along with 11 sacks of gelatin, the Superintendent of Police (SP) of the district, Shailendra Prasad Burnwal, said.

He was arrested from the spot for illegally storing explosives, Burnwal said.

Kisku said that the explosives belonged to a mine owner called Navin Jain, a resident of Sindhi Para, the SP said.

An investigation has been initiated, he added.