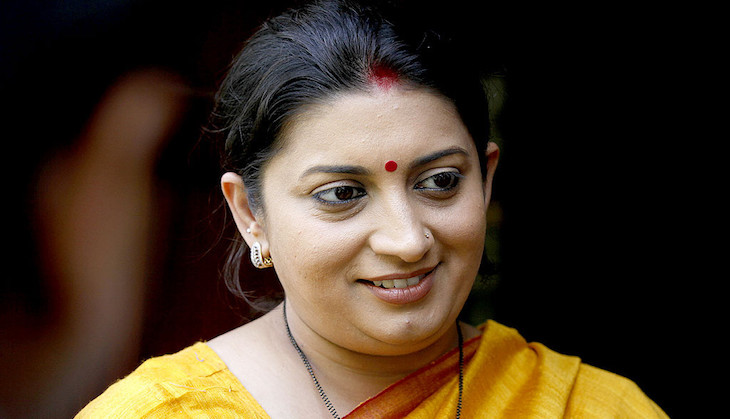 Union Human Resource and Development minister and BJP leader Smriti Irani has said that if Congress Vice-President Rahul Gandhi was elevated to the post of party president, it would mean 'achhe din' (good days) for the Bharatiya Janata Party.
She made the comments in an interview with the Times of India. When asked about why she "attacked Rahul Gandhi so much", Irani said she did so because "journalists asked" her to.
She also demanded to know why Rahul Gandhi had not showed up at the JNU campus in 2009 when students were lathicharge inside the campus.
While political circles are abuzz with reports that Rahul Gandhi will take over as Congress chief soon, the party has not confirmed the reports.
Congress President Sonia Gandhi, who is on a visit to her parliamentary constituency of Rae Bareilly, dodged the question when reporters asked her to confirm the news.