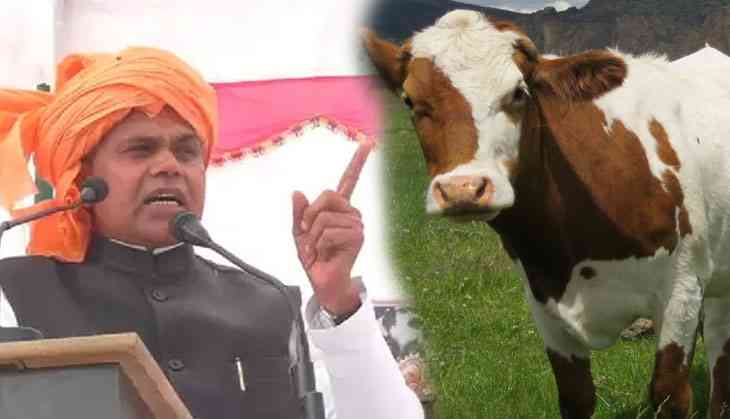 Himachal Pradesh governor Acharya Dev Vrat has given a surprising statement while addressing over the subject 'Importance of cows in Santan Hindu Dharma' at Gorakhnath temple. He advised students not to drink the milk of foreign cows. Yes, the reason is that it causes aggression and high blood pressure.
He further advised students that use 'desi' cows milk because it is good for health.
HP Governor said during the ongoing anniversary programme of Mahant Digvijaynath and Mahant Avaidyanath, the former chief priests of the temple.
During the event, UP CM Yogi Adityanath was also present, he is a current head priest of the temple.
Vrat also shared information about a zero-budget and highly indigenous manure, 'Jeev Amrit' by using dung of desi cows and also its urine. Reportedly, he has over 300 cows at his 200-acre farm at his native village in Haryana's Kurukshetra.
He also added that the manure made of cow dung and urine is helpful in increasing the soil fertility by promoting the growth of earthworms which plough the field naturally.
HP Governor also told that the experiment has been adopted by Haryana and also Rs 25 crore was sanctioned for the training farmers to prepare the manure.
He also applauded UP CM for taking his steps for the conservation of cows in Uttar Pradesh.
HP governor also explained that only one desi cow was needed to produce Jeev Amrit for 30 acres, while as many as 20 foreign cows like Holstein Friesian and Jersey will be required to meet the manure requirement for just one acre of land.