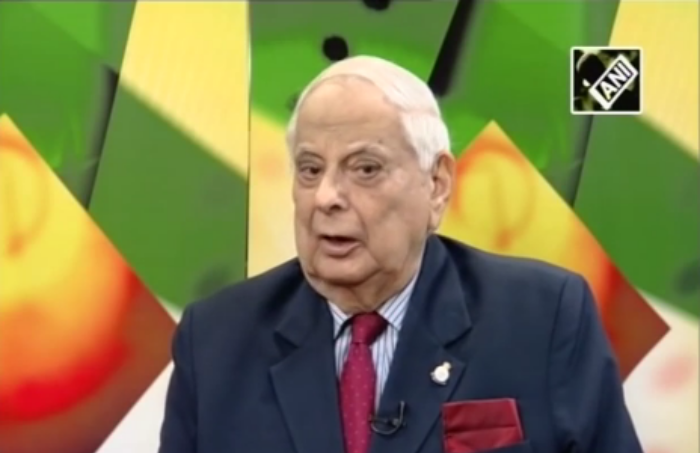 Lieutenant General JFR Jacob, a war veteran and national hero from the 1971 Liberation of Bangladesh War, passed away earlier today.
In his 36-year-long military career, he fought in many wars including the World War II and the Indo-Pakistan War of 1965. However, he is widely known for his role in the Bangladesh freedom struggle.
Born in Kolkata, Jacob came from line of Bagdadi Jews from Syria. In fact, it was the Jewish Holocaust under Adolf Hitler that inspired him to join the then British Army in India.
"I am very proud to be a Jew, but I am Indian through and through. This is where I want to die." -- Lt Gen JFR Jacob. And so he did.

- Samar Halarnkar (@samar11) January 13, 2016
Jacob studied in military schools in England and the United States and had fought in Iraq and Burma in his early army days as well.
Following the partition, he joined the Indian army and commanded the infantry division in Rajasthan during the 1965 Indo-Pak war.
In 1969, he was made the Chief of Staff of the Eastern Command and that is where his legacy was sealed. It was under his leadership that the Indian army defeated the Pakistan Army, fighting in what was then East Pakistan. It was this that greatly boosted the liberation struggle of Bangladesh.
Jacob, in fact, had an ambitious plan to take over all of East Pakistan. He eyes were on the prize-the capital city of Dhaka. Incidentally, he referred to the city as 'Dacca' in his books.
He was convinced, despite the political and geographic hurdles, his "war of movement" plan could successfully help with invading the neighbouring state.
Jacob was only slowed down by the bureaucracy, which too he eventually managed to get on his side. And so Dhaka was brought under control of Indian Army, with the surrender of nearly 90,000 Pakistani soldiers.
Lt. Gen JFR Jacob (retd), who negotiated the surrender of Pak troops in Dhaka following the 1971 war, Passed away pic.twitter.com/xDT7nG1ZOx

- Deepak Kakran (@deepakkakran) January 13, 2016
As a Jew, Jacob saw great potential in India-Israel relations and supported the BJP government on this regard. "A victory by the Congress Party under the leadership of Sonia Gandhi in the elections to be held in India in May will not lead to any change in India's policy toward Israel," he stated in 2004.
Jacob also served as a Governor of Goa and Punjab.
More recently, he met with Prime Minister Narendra Modi, whom he supported, and presented his books on the Bangladesh Struggle- An Odyssey in War & Peace and Surrender at Dacca.
Lt Gen JFR Jacob & I interacted often. Had a memorable interaction when he presented his autobiography to me. pic.twitter.com/h32apAvBrm

- Narendra Modi (@narendramodi) January 13, 2016
Jacob is mourned not just in India, but also in Bangladesh- a country he helped liberate.