Somi Das
| Updated on: 14 February 2017, 5:12 IST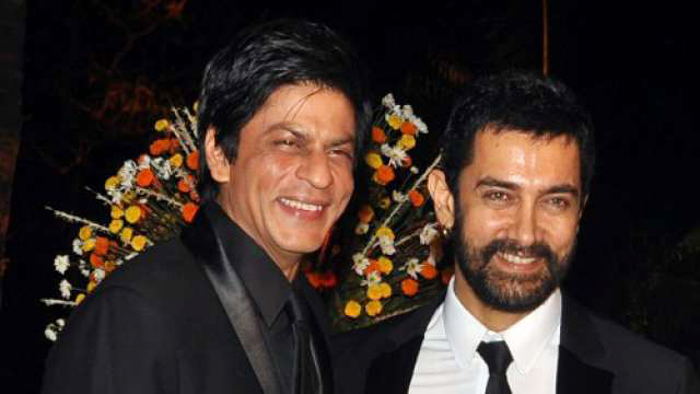 The Indian Express today reported that the security cover of Bollywood superstars Aamir Khan and Shahrukh Khan has been reduced.
An avalanche of tweets soon followed.
When will d security of political leaders reduced? @MumbaiPolice https://t.co/YU8mW2W4FY

- nikhil wagle (@waglenikhil) January 8, 2016
If I may ask, why is Mumbai police providing them security to begin with? https://t.co/EyFzARi0sM

- Wildcard Vidyut (@Vidyut) January 8, 2016
The fact the actors had very recently participated in the intolerance debate with comments that didn't go down very well the current dispensation wasn't missed on anyone.
Also, the decision came days after Aamir Khan was removed as the brand ambassador of Incredible India, thus stemming speculation that the security trimming is a vindictive move.
However, the whole debate about whether the security cover was reduced in retaliation to the comments made by the Khans on the intolerance issue is misplaced.
Trimming of security based on 'genuine threat perception'
It's just not the Khans who had their security trimmed. The Mumbai Police has reduced the list of actors based on "genuine threat perception" from 40 to 15.
The security cover for Farah Khan, Vidhu Vinod Chopra, Karim Morani and Raju Hirani has been withdrawn completely.
Further, the Mumbai Police has clarified that their security hasn't been exactly cut down. It was temporarily increased following their remarks on intolerance in India and protests outside their house.
Why does Mumbai Police need to provide security to affluent citizens?
There is no reason for the Mumbai Police to provide security to affluent citizens when they can easily afford to hire well-trained private security guards.
The Indian Express quoted a Mumbai police source as saying:
"A lot of manpower gets wasted in providing security to celebrities, and it is at times unwarranted. An audit was recently conducted and security of over 20 personalities have been either nixed or trimmed."
In a well-articulated article in the same newspaper, former Mumbai Police commissioner Julio Roberio threw light on how a young constable like Ravindra Patil was uprooted from his basic job and given the task of guarding superstar Salman Khan. Patil was the only witness in the 2002 Hit and Run case who insisted that Khan was in the driver's seat on the fateful night when his car ran over street dwellers in Bandra, Mumbai.
He points out in the article that Patil was chosen for the elite commando squad and his primary duty was to tackle terror situations but he ended up doing errands for Salman Khan.
He ends his article saying, "I plead with the police hierarchy not to send such young, immature boys to guard a celebrity - especially one who leads a life far removed from the ordinary. It's unfair to expose such young constables to a world so different from the one they have lived in till that moment."
Unnecessary political bickering
A simple administrative issue has ended up becoming a cause for political bickering between the Congress and the BJP. A debate that benefits no one.
Hitting out at the Centre over the security cut, Congress Spokesperson Ranjdeep Surjewalla said that the 'trimming' had been done for those people who had expressed concern over the growing atmosphere of intolerance. He further added that this was the government's way of getting back people who speak against the Modi government.
"First reports emanated that Incredible India icon Aamir Khan, who is a renowned actor, was suddenly removed. Has it arisen on account of the free expression of opinion and the atmosphere on intolerance that Aamir spoke about? Is it a tit-for-tat that the Modi Government has now become famous for," Surjewalla told ANI.
The Centre, on its part, maintained that the decision was taken only after a thorough assessment. Union Minister of State for Parliamentary Affairs Mukhtar Abbas Naqvi told ANI that it was a common process of theirs to decide which actor or politician needs what level of security.
With inputs from ANI