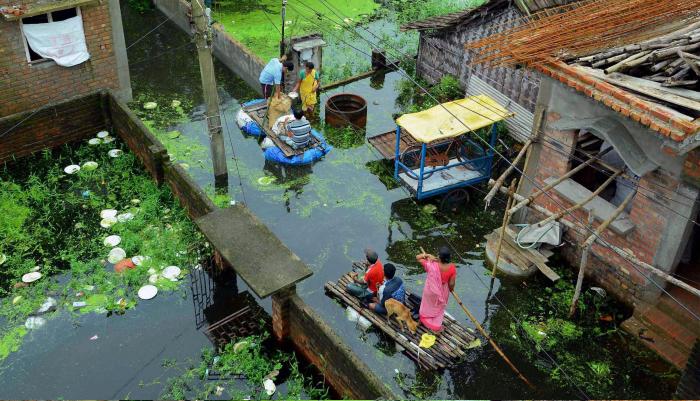 People in West West Bengal continued to fight flood in the state with the death toll crossing 50. Around 2.14 lakh people have taken shelter in 1,537 relief camps in the 12 districts affected by the deluge.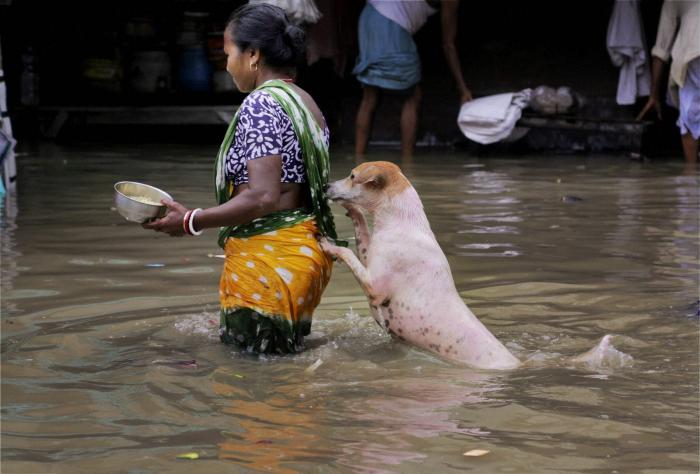 In the wake of Cyclone Komen hitting West Bengal, over 38,000 houses have been destroyed, about 2 lakh were partially damaged and 5,672 cattle killed.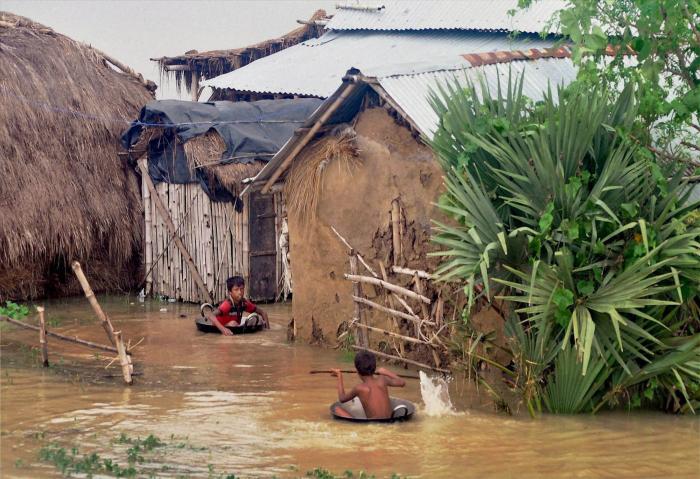 Large parts of Singur were inundated as rivers in the area breached the banks and flooded human settlements. Burdwan, Murshidabad, West Midnapore and Howrah were among the worst hit.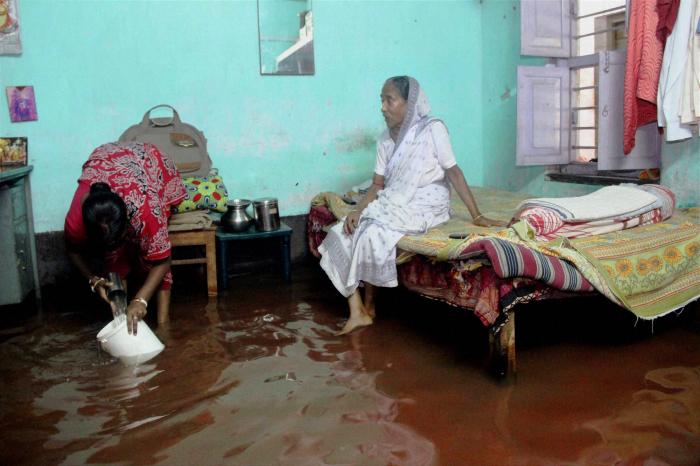 West Bengal Chief Minister Mamata Banerjee announced ex-gratia payment of Rs 4 lakhs to the families of those who lost their lives in the floods.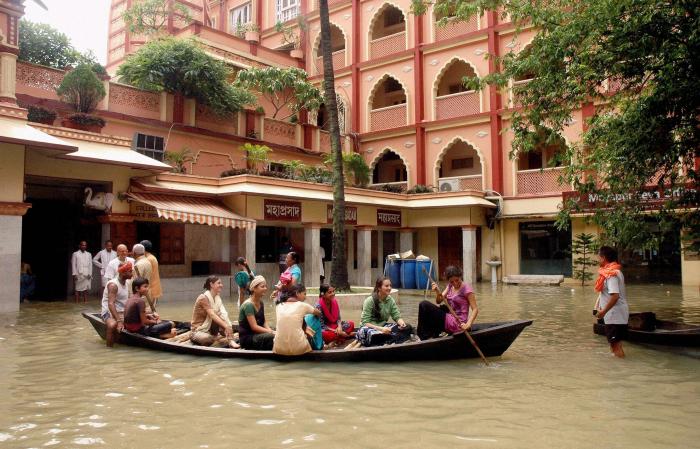 The state administration has deployed 121 boats for rescue operations and 1,537 relief camps and 204 medical camps have been opened across affected districts.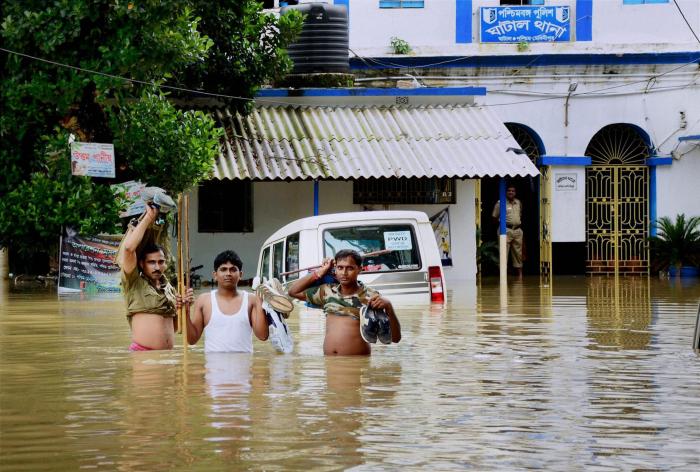 The NDRF teams were also sent to different areas in Ghatal, Moyna, Panskura, Udainarayanpur, Amta areas in Midnapore, Hooghly and Howrah districts.
The central government too has intervened. Union Home Minister Rajnath Singh spoke to Banerjee on Sunday taking stock of the situation.
(All photos from PTI)