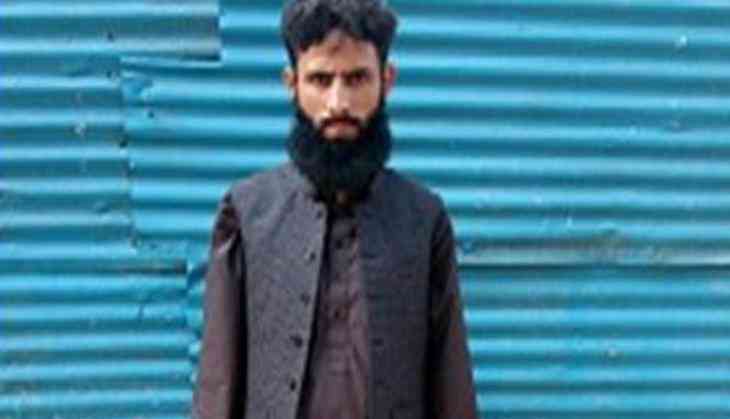 Hizbul terrorist nabbed from Indo-Nepal border, Pak passport recovered (ANI)
A Hizbul Mujahideen (HuM) terrorist was apprehended by the first Batallion of the Sashastra Seema Bal's (SSB) Lucknow frontier on Saturday evening at 5.15pm.
The 34-year old, identified as Naseer Ahmed aka Sadiq, was trained by the militants operating in Banhial and adjoining area of Jammu and Kashmir
He was involved in terrorist activities in Banihal area of Ramban district along with an active group of HuM militants since 2002.
In the year 2003, he moved to Pakistan and joined the HuM.
He received physical and arms training from November 2003 to January 2004 at a place called Atak (Khyber Pakhtunkhwa Province, Pakistan) by HuM/ ISI and Pakistani Army instructors, with an aim of waging war against India and to fight with Indian Security Forces in Jammu and Kashmir.
Sadiq was trained to operate weapons such as AK-47, Ak-56, SLR, Rocket Launcher (RPG7), Assault Rifle (G3 and G2) and grenades during his stint.
Aiming to carry out a terrorist mission in India, Sadiq landed in Kathmandu on May 10 from Faisalabad (Pakistan) via Sharjah (UAE), along with his accomplice Mohd Shafi.
From Kathmandu, the two parted ways and Naseer Ahmed boarded the bus to reach the Indo-Nepal Border, with the intention to sneak into the Indian Territory.
Sadiq was nabbed by the SSB forces here while attempting to sneak into Indian frontiers through from Nepal, disguised as a vendor selling carpets and Kashmiri shawls.
Upon interrogation by the SSB officials and Maharajganj District Police, he was unable to produce any documents to prove his identity. Subsequently, on physical search, a Pakistani passport and identity card having the address of Village - Lala Musa, Tehsil - Kharian, District- Gujarat, State - Punjab, (Pakistan) were recovered from his possession.
-ANI