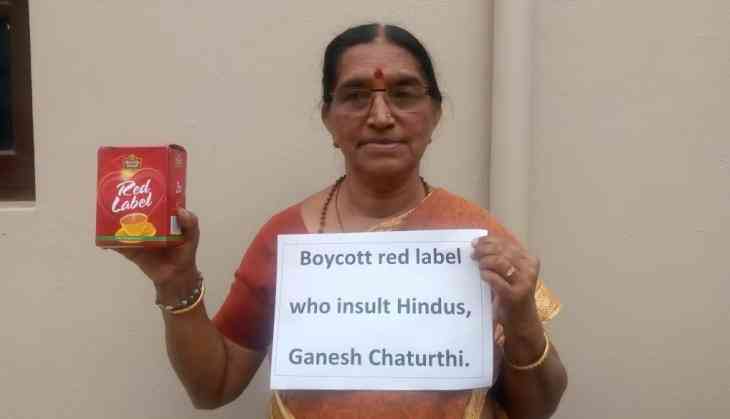 A woman asking people to boycott Red Label tea
Boycott Red Label is trending on Twitter after right-wing Hindu nationalists started posting an old advertisement by the company and asking people to shun the Hindustan Unilever (HUL) product for promoting peace and unity.
The 2018 advertisement which is being shared by some people on social media shows Hindu-Muslim unity and promotes harmony. The advertisement shows a Hindu man buying Lord Ganesh idol from a Muslim sculptor before the start of Ganesh Chaturthi, a Hindu festival celebrated mostly in West India.
#BoycottRedLabel
Redlabel - you don't have to teach us to be peaceful. We are already peaceful religion and don't bother. Boycott all HUL products pic.twitter.com/azOdmASpGZ

— Vishal Shinde (@Vish4791) September 1, 2019
This is not the first time Hindustan Unilever faced backlash for promoting Hindu-Muslim amity. In May 2019, boycott Surf Excel was trending on twitter for the same reason. Hindu nationalists accused the company of promoting Hindu-Muslim harmony. Surf Excel made an advertisement that showed a young Hindu girl, dressed in a white t-shirt, chooses to get stained in Holi colours in order to protect her young Muslim friend who has to go to the nearby mosque to pray.