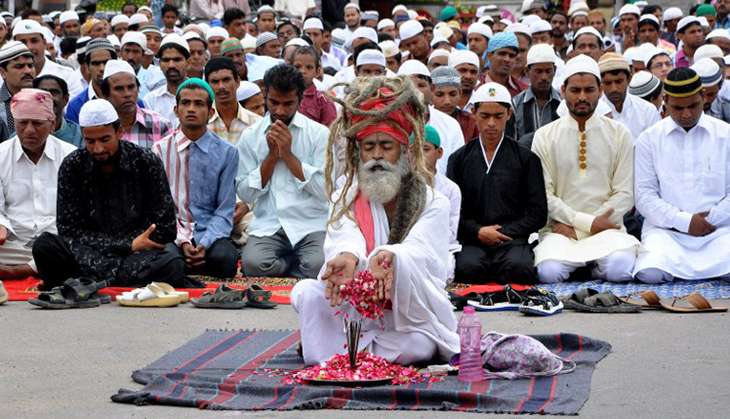 Less than three years ago, Uttar Pradesh's Muzaffarnagar was torn apart by deadly communal riots that claimed 60 lives and displaced over 50,000 people.
This year, the first week of the holy month of Ramzan was witness to a very different scene in the riot-stricken town of Muzaffarnagar. The local prison saw about a 100 Hindu inmates fasting in solidarity with 1,000 Muslim prisoners.
According to an NDTV report, Hindu inmates decided to wake up at dawn to perform the mandatory rituals along with their fellow Muslim inmates. The Hindu inmates then proceeded to fast with their Muslim fellow inmates until sunset, out of their own volition.
"It's a deeply personal thing. I think we should all learn the good aspects of all religion. Fasting purifies your mind and soul. It's something that will help me on my stay here", NDTV quoted Anita, a 35-year-old Hindu prisoner as saying.
Jail supervisor Rakesh Singh said that he was moved by this incredible display of unity, and had never seen such an instance before. "This is the first time in my career that I have seen such a display of unity inside the jail premises. I think it's a wonderful thing in these times," he was quoted to have said.
In order to encourage this behaviour, the jail administration has been providing the inmates, Hindus and Muslims alike, with seasonal fruits, milk, curd and other snacks for their Sehri and Iftar.