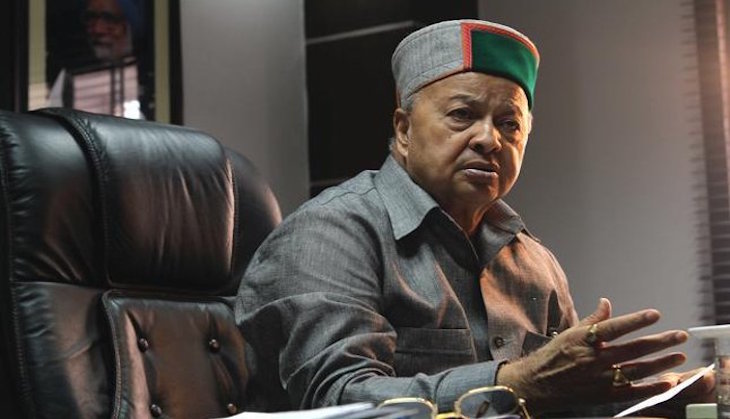 Himachal Pradesh on Thursday joined the bandwagon of states which have approved salary hikes for their MLAs. 
On the last day of the Budget session, the Himachal Pradesh Assembly passed four separate bills, increasing salaries on account of 'maintaining a cost of living'.
Now, MLAs' salary will be hiked to Rs 55,000 from the earlier Rs  33,000. Apart from this, the daily allowance has also been increased to Rs 1,800 per day from the earlier Rs 1,500.
"It's after a long time in Himachal Pradesh that the legislators have received a hike in salary. This is part of essential expenditure and it was required," ANI quoted chief minister Virbhadra Singh.
Meanwhile, Tripura Assembly too on Thursday hiked the salaries, allowances, pensions and other benefits of the Chief Minister, Speaker, Deputy Speaker, Leader of Opposition, Chief Whip and MLAs by 15 per cent.
Recently, several states have seen a substantial hike in MLAs' salaries. In December 2015, Delhi MLAs were accorded a 400 per cent salary hike, accepting the recommendations made by an independent panel that had proposed a monthly payout of Rs 2.35 lakh to each legislator as against the earlier salary of Rs 88,000.
Last month, the Telangana Assembly too passed a bill for increasing the salaries and allowances of state legislators, including that of the Chief Minister, Speaker, Deputy Speaker, Council of Ministers, chairman and deputy chairman in the Legislative Council, Leader of Opposition in both the Assembly and Council, chief whips, MLAs and MLCs.
The MLAs and the MLCs who are paid Rs 12,000 as salary and Rs 83,000 towards allowances will now get Rs 20,000 and allowances of Rs 2.30 lakh.
- With agency inputs