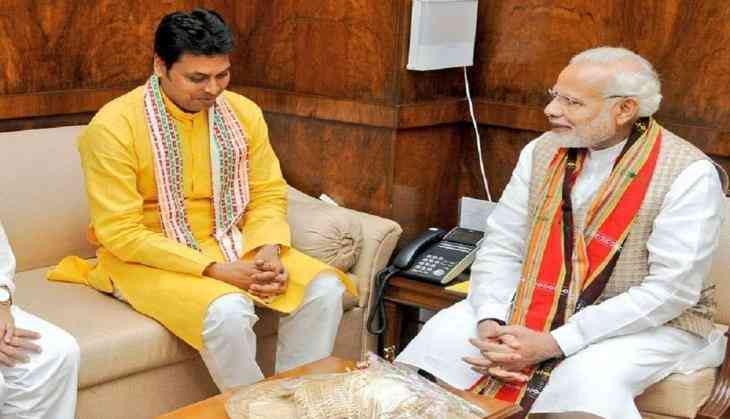 The Deputy Chief Minister of Uttar Pradesh Dinesh Sharma is trending all over social media and news channels because of his statement. The deputy CM of UP came in limelight after he delivered a speech at an event in Mathura. He said that Devi Sita was a test tube baby and she was born in a mud pot. According to him, this concludes that the ancient era or Ramayana era had the technology of test baby.
In his speech, he glorified the technology of Mahabharat and Ramayana era and declared Narada Muni the first journalist. He also claimed that Gravitational force, Plastic Surgery and also atom bomb was invented in India. But many other BJP political leaders have also preached similar knowledge including Prime Minister Narendra Modi.
Ganesh JiHad Plastic Surgery
Prime Minister Narendra Modi himself gave a similar statement in 2014 during an inauguration of a private hospital. He said " India gave plastic surgery to the world, the first plastic surgery was operated on Ganesh Ji when his head was replaced with an elephant head.
Mahabharat Era had Internet
The newly elected Tripura CM Biplab Dev was also trending a few days ago for preaching the ancient knowledge that Mahabharata era had the technology of the Internet. Sanjay live telecasted the Mahabharata war to Dhritarashtra in Hastinapur by using the technology. And that shows Mahabharat era had satellite, internet and technology.
Darvin Theory is Wrong
Minister in Modi Cabinet and former IPS officer Satyapal Singh raised the question on the science and principals of Darwin theory. He claimed in an event that the evolution theory discovered by Darwin is wrong according to the science. After the science community criticised the statement the government gave clarification on the statement.
Hanuman Was First Tribal leader
Gyandev Ahuja, the MLA of BJP from Rajasthan gave a statement on Hindu deity Hanuman that he was the first tribal leader. He said, " Hanuman was the first tribal leader on this planet, he has the maximum number of temples and he should not be disrespected". He also said people involved in Cow smuggling should be killed like animals.
Braham Gupta gave the theory of Gravitation
The education minister of Rajasthan Vasudev Devnani invented the theory of gravitation. He said " we have all read that theory of gravitation was given by Newton but it was already invented thousand years ago by Braham Gupta 2.
Child Marriage can curb the Love Jihad
The BJP MLA from Madhya Pradesh Gopal Parmar said during an event that ban on child marriage has open the gate for Love Jihad. He said "Previously the child used to be married in their childhood in villages. And that was the best to protect youth from getting diverted today Love Jihad.
Also read - MP CM Shivraj Singh Chauhan went crazy after watching this 'dancing uncle' viral video; here's how he reacted