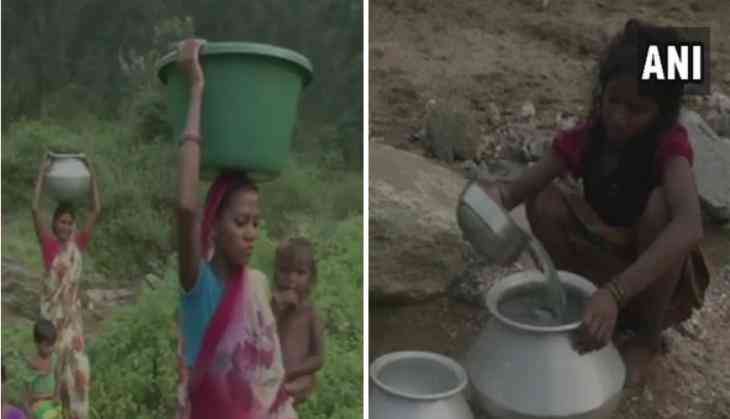 Here's a village in Chhattisgarh battling with water crisis since 20 years
On one side where Chhattisgarh Chief Minister Raman Singh is hailing his 5,000 days in office, a village in Balrampur district in the state is battling with water crisis since last 20 years.
In Doomar Para, which is nearly eight kilometres from the central headquarters of the Balrampur district, people are forced to survive on a local river's water due to government's negligence.
A local of the region, talking to ANI, claimed that they have been facing this problem of water scarcity since last 20 years.
Villagers in Balrampur claim they have no supply of drinking water, consume water from the river and streams #Chhattisgarh pic.twitter.com/zoAXn26kgA

— ANI (@ANI) September 22, 2017
"We do not have the facility of water over last 20 years. We use the river's water, but it gets dried up in the summer. We face too many difficulties," the villager said.
"Many people have fallen ill in the village after consuming water from the available water bodies," he added.
The area is not only deprived of basic necessity like water but is also not under the ambit of government's welfare schemes.
It is reported that the district collector has taken cognizance of the crisis and has assured the villagers of providing clean water, which can be used for both drinking and household purposes.
-ANI