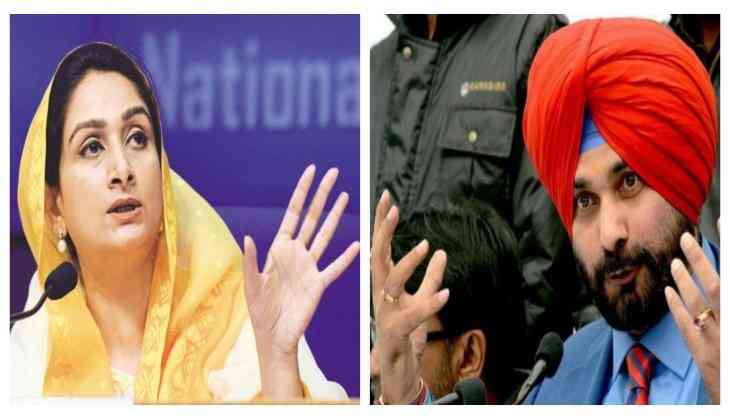 Punjab Congress leader Navjot Singh Sidhu who has been in the headlines for his visit to Pakistan after the invitation of Pak PM Imran Khan and also have been slammed for his warm conversation with the Pak Army Chief Qamar Javed Bajwa.
Now, Union Minister for Food Processing Industries Harsimrat Kaur Badal has slammed him and took a jibe at Sidhu. She said that it seems like that Sidhu is getting more love in Pakistan than in India.
She said after Pakistan Prime Minister Imran Khan gave a statement during the Kartarpur ceremony that Sidhu can win the elections in his country.
Badal told to news agency ANI, 'Imran Khan) offered him (Navjot Singh Sidhu) to fight elections from Pakistan. He seems to have more love and respect in Pakistan than what I noticed over here. He has some good relationships over there.'
During the ceremony of the Kartarpur Corridor, Imran Khan said that he heard about the criticism of Sidhu in India when he returned back to the country after attending his oath-taking ceremony. He added that ' I don't know what he was criticised for. He was just talking about peace and brotherhood.' Imran Khan has invited him to Pakistan and contest election in Pak and will win the election.
Ms Badal further said it was an 'emotional and a historic' moment for her to attend the ceremony.
-With ANI inputs
Watch Video:
Also read: Watch: Navjot Singh Sidhu praises Pakistan PM Imran Khan, recites poetry for him at ground-breaking ceremony of Kartarpur Corridor