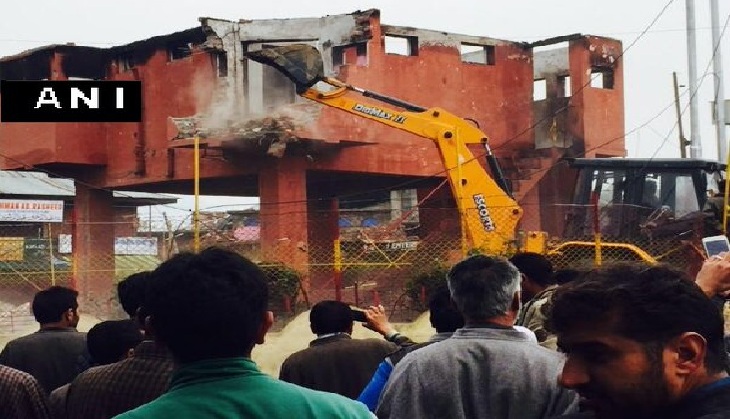 Conceding to the demands of locals, three security bunkers were removed from the main market area in violence-hit Handwara by municipal authorities on 19 April.
"Three bunkers, which were constructed on top of shops in Handwara main market, have been removed by municipal authorities," a police official said.
He said the main bunker, located in the round-about of the main market, has also been vacated and taken over by municipal authorities.
"This bunker will also be demolished and the task will be completed by 2 PM on 19 April," the official said.
The municipal authorities also erected a board on the premises of the bunker, marking the place for conversion into a public park.
The locals had been demanding the removal of the bunkers for quite sometime but the Army had refused, saying it was strategically important for the troops. However, the demand for removal intensified after last week's violence triggered by the alleged molestation of a girl by an army soldier.
Five persons were killed when security forces opened fire in a bid to disperse the protesters. 
--PTI