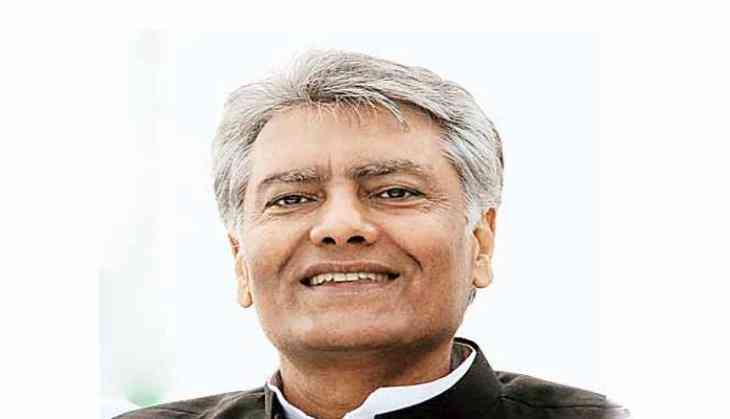 Punjab Congress chief Sunil Jakhar
The Congress today nominated its Punjab unit chief Sunil Jakhar as the party candidate for the Gurdaspur Lok Sabha by-election to be held on October 11.
The last date for filing of nominations is September 22 after the Election Commission issued the notification on September 15.
"Congress President Sonia Gandhi has approved the name of Sunil Jakhar as party candidate for the forthcoming Lok Sabha by-election from Gurdaspur Parliamentary constituency in Punjab," AICC general secretary Janardan Dwivedi said in a statement.
The by-election has been necessitated due to the death of BJP MP Vinod Khanna some time ago.
Jakhar is the Punjab Congress chief and a close confidant of Punjab chief minister Amarinder Singh. A number of MLAs from Gurdaspur area had backed his candidature and so had Amarinder Singh.
He had lost the last assembly election held earlier this year.
The Congress chief has held several rounds of meetings with senior Punjab leaders before finalising the candidate.
Gandhi met Amarinder Singh, Jakhar and Pratap Singh Bajwa earlier.
Ensuring victory for the party is important as this is the first election after the Amarinder Singh-led Congress government came to power earlier this year.
Wary that factionalism within the party could affect the party's prospects, the Congress leadership decided on Jakhar after considering winnability as the only factor.
-PTI