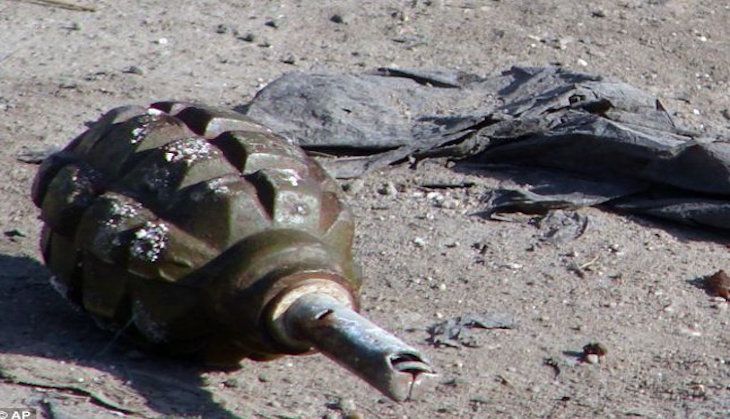 The Indian Army said that Pakistan production markings were found on grenades seized from four slain terrorists in Naugam sector of Kashmir on 6 October, confirming the complicity of the neighbouring country in abetting terrorism.
"Pakistan Ordinance Factory markings on hand grenades (ARGES 84) and UBGL grenades seized from the terrorists confirms Pakistan's complicity in abetting terrorism," an Army spokesman said.
"Pakistani markings are also seen on medicines and eatable items seized by the force," he said.
Four terrorists were killed in a gun battle with the Army in Naugam sector on 6 October while they were trying to sneak into the Valley from Pakistan-occupied-Kashmir. He said highly inflammable material, including six plastic explosive slabs, six bottles of petroleum jelly, six bottles of inflammable liquid and six lighters were also seized.
"Similar type of inflammable material was used at Poonch on September 11 and in the Uri attack on September 18. This shows the sinister design of Pakistan to aid terrorists is causing maximum destruction," he added.
--PTI