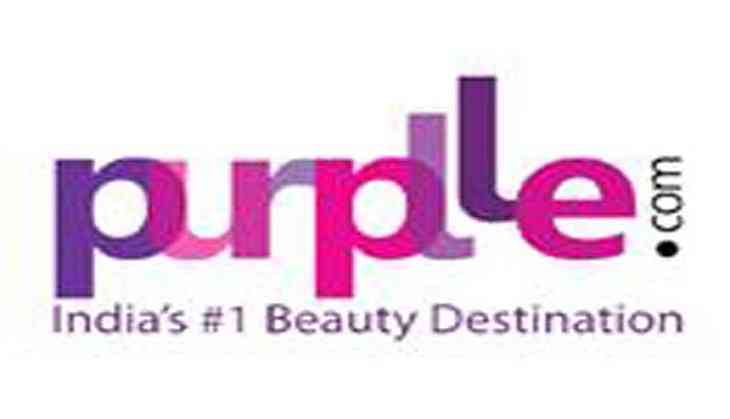 Gravitale, created officially in 2016, is one of the most unique beauty brands in the world. Nestled in the Nilgiris, India's 'Blue Mountains', Gravitale is the world's first integrated vinotherapy products company to grow its own grapes specifically and exclusively for its holistic skin nourishing beauty products.
The company recently launched its new signature Revitalizing Skin Gel exclusively on Purplle.com, India's largest beauty products and service destination. So now, you can have the newest and most exclusive innovative skincare range in India, delivered to your doorstep through India's largest online store!
In the Blue Mountain Vineyards, owned and managed by Gravitale, the company grows grapes specifically for their fascinating beauty range. After the runaway success of its soft launch last year, Gravitale is returning with a brand new avatar. Made from grapes that naturally contain 5.4X more antioxidants than average, the face gel has everything your skin needs.
These grapes contain antioxidants for free radical scavenging and anti-aging, alpha hydroxy acids for gentle exfoliation, Vitamin C for natural brightness and skin astringency, and phytonutrients for UV-protection and skin clarity. What's more, the gel is 100% free of sulfates, parabens, soap, petroleum derivatives, animal origin ingredients, and animal testing. All this, bottled up in one neat package, comes delivered to your doorstep by India's largest beauty destination.
Gravitale's Revitalizing Skin Gel is available exclusively on Purplle.com. In a little over 5 years of its launch, IITian co-founders Manish Taneja, Rahul Dash and Suyash Katyayani have scripted a phenomenal success story with Purplle.
With a vision to make the best of the world beauty products available at unbelievable prices and unbeatable service, Purplle was built brick-by-brick on this philosophy. It has grown at a rapid pace and is clocked Rs. 100 crore in turnover in FY17. Today, Purplle houses in excess of 650 products and delivers pan India.
Said Advika Kumaran, Founder and CEO of Gravitale, "Our aim with Gravitale is to unlock and capitalize on the holistic potential of natural skincare. And for us, the best skincare products must start with the best ingredients, which is why we've gone where few global companies have - to develop our own vineyard platform where we specially cultivate grapes only for our vinotherapy products. We're strongly passionate about our integrated approach, as it allows us to maximize efficiency in our products the natural, safe, and nontoxic way. Our Revitalizing Skin Gel is a one-and-done multipurpose exfoliating gel created with actual crushed Gravitale grapes, containing all the essentials for your skin. It holistically nourishes the skin in under 10 minutes. It's the labour of years of research in our vineyards and the results have been outstanding. We are thrilled to be available on Purplle. Gravitale wants to simplify people's skincare routines and help them broaden their definition of beauty to include holistic wellness, and with Purplle, we will reach them all!"
Manish Taneja, Founder and CEO said, "Purplle was founded with the belief that the best of the world should be available to every Indian, at the best prices. We've gone to great lengths to realise this vision. In the past, we've had exclusive previews on Purplle and our customers greatly benefited from it on the price, availability and convenience front. It encouraged us to take this practice forward. Gravitale had a resounding success in its first phase, when it previewed exclusively on Purplle. The users loved it and we knew that it must always be available to our customers. With Gravitale now being exclusively available on Purplle, we're extremely excited. It will help save a lot of avoidable retailing costs, which ultimately benefits the end-customer."
Gravitale's Revitalizing Skin Gel recently launched to a smashing response in the US. Priced attractively at just Rs. 449, both Purplle and Gravitale are confident of resounding success. Gravitale has already developed a vinotherapy-based cleanser, moisturizer, and night cream to complement the gel, all slated for launch within the next two months. With the gel already stocked up and listed, it's sure to fly off the racks. So, log on to Purplle.com today and get your hands on the number one superfood your skin needs.
ANI-BusinessWireIndia