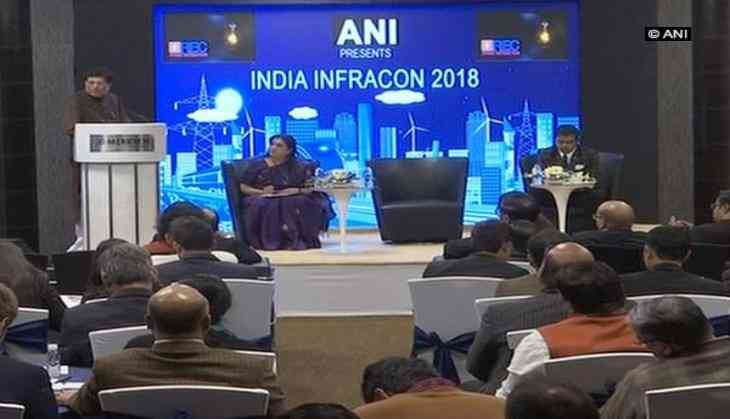 Railway Minister Piyush Goyal on Tuesday said that leaving the Indian Army, no one else in the government could have rebuilt the Elphinstone foot overbridge in three months.
Addressing the ANI-organised India Infracon 2018 Conclave, with a focus on the country's infrastructure sector here, Goyal said the task before the government with regard to the rebuilding of the foot over bridge was huge and it had to be done in the shortest possible time to ensure smooth commuter movement in a congested area of Mumbai.
He was referring to a stampede that broke out on the crowded Elphinstone pedestrian bridge that connects two local railway stations in Mumbai on September 28 last year, which claimed the lives of 22 people and injured 35 others.
It was one of the worst tragedies to hit Mumbai's teeming local train network.
The stampede occurred over reported rumours that there was a live wire or that the bridge was about to fall.
Before its collapse, the foot over bridge connected the Elphinstone and Parel stations. It is usually crowded during rush hours. The stampede took place around 10.30 a.m., when hundreds of people are on it at a time on most days.
Elphinstone and Parel are two of four stations that bring in lakhs of office-goers from different parts of Mumbai and its outskirts to Lower Parel, a commercial district that has rapidly grown in recent decades.
These stations were built at least six decades ago, when the locality was mostly dotted with textile mills, and have not been overhauled to handle crowds that began ballooning since the 1990s.
Since that tragedy, the army has built or is close to completing the building of three foot over bridges.
--ANI