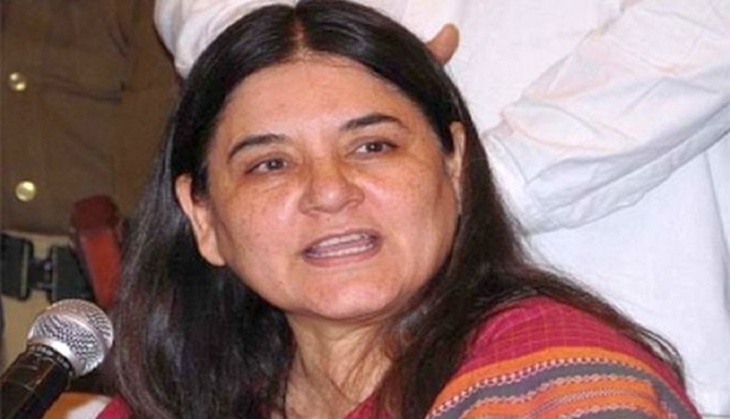 Women and Child Development Minister Maneka Gandhi, disgruntled by a Reuters India report that allegedly misquoted her for having criticised the Modi government, requested the Ministry of Information and Broadcasting to withdraw the government accreditation of two reporters - Aditya Kalra and Andrew MacAskill.
A Reuters India report titled 'India's budget cuts hurt fight against malnutrition: Maneka Gandhi', where Gandhi's statement was hailed as "a rare public criticism of PM Modi's policies", prompted this move according to The Indian Express.
Gandhi was quoted by Reuters in the 19 October 2015 report as saying that the fact that her ministry's budget had been considerably slashed, would adversely affect her plans to strengthen the fight against malnutrition.
Once the report was published, however, the ministry strongly denied that Gandhi had made these statements, and referred to the Reuters' interpretation as "wrong and mischievous". They also stated that necessary action would be taken against Reuters for having misquoted and misinterpreted Maneka Gandhi.
This was followed by the Reuters publishing the ministry's denial on 20 October, and clarifying that they stood by the "fairness and accuracy of its story".
Maneka Gandhi's Private Secretary Manoj K Arora, then moved a letter to the Information and Broadcasting Secretary, requesting him to consider the withdrawal of the Press Information Bureau accreditation of Kalra and MacAskill, on grounds that the report that was run by Reuters was completely unethical, mischievous and in violation of the norms of journalistic reporting.
On 7 March, the issue was handed over to the Press Information Bureau by the I&B Ministry, stating that the Central Press Accreditation guidelines did not contain any provision for its withdrawal on grounds of "alleged misreporting or mischievous reporting".
The PIB, on the other hand, has suggested that the issue be taken up with the Press Council of India as cases of alleged misreporting and violation of norms of journalistic reporting come under their purview.