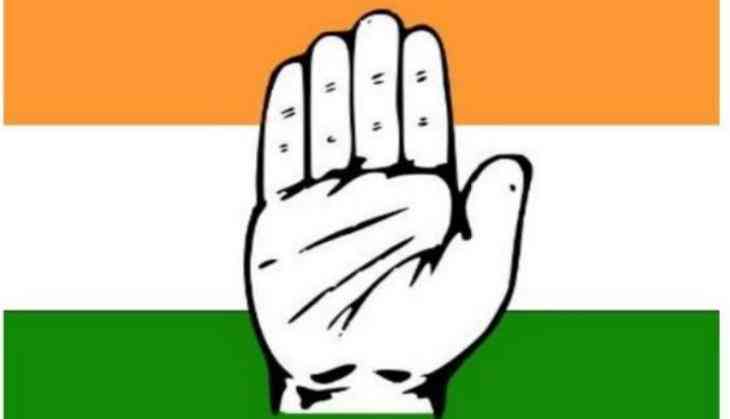 After Congress Vice President Rahul Gandhi questioned Prime Minister Narendra Modi as to why he has not commented regarding the ongoing standoff between India and China in the Doklam sector, the grand old party on Saturday backed the former on his comment asserting that the government needs to become more proactive and matured in taking decision.
Speaking to ANI, Congress leader Om Prakash Mishra said, "The situation at Doklam sector is quite grave; China has been able to expand the areas of divergences and its unending quest for the areas which are important for us. China has also been issuing warning to us; in fact they have set certain pre-condition on which we have not responded. We would definitely like to stand by our government and give all the support it needs only if it acts in a more matured manner. We want the government to be more proactive and not just handle but also respond to the situation there. The extent to which China is attaining provocation, India should try and address it as soon as possible".
Echoing similar views, another grand old party leader P. L. Punia stated that action and measures should be taken at Doklam sector which is quite serious at the moment.
"I stand by Rahul Gandhi as he has asked Prime Minister Modi the right question. Even we want to know why he is silent. The trouble that is happening at the Doklam sector is not hidden; action or measures should be taken on this. Rather than concentrating on the internal matters which is more important he (Modi) is visiting other countries," Punia told ANI.
Yesterday, Rahul Gandhi questioned Prime Minister Narendra Modi over his silence on the issue with China. Taking to Twitter, Rahul wrote, "Why is our Prime Minister silent on China?"
The statement came after Prime Minister Modi had a conversation with Chinese President Xi Jinping at the BRICS leaders' informal gathering in Hamburg, Germany.
Meanwhile, Ministry of External Affairs (MEA) spokesperson Gopal Baglay took to Twitter and even posted a picture of Prime Minister Modi exchanging pleasantries with the Chinese President.
"At d BRICS leaders' informal gathering @ Hamburg hosted by China, PM @narendramodi and President Xi had a conversation on a range of issues," he tweeted.
India claims Sikkim border as part of its territory, but China has said that the area falls on their side as per the 1890 treaty signed between British and China.
Consequently, China suspended the annual Kailash Manasarovar yatra and conceded that the decision to suspend the pilgrimage was due to the border scuffle. The Chinese and Indian security forces posted at Doklam, an area near the Sikkim border, are locked in a standoff for almost a month now.
On July 2, the Indian Army rushed additional troops to the area to engage the Chinese People's Liberation Army in a "non-combative mode".
This was in response to the Chinese transgression in Doklam where the PLA destroyed two Indian Army forward bunkers, claiming that India was violating its territorial sovereignty.
Releasing details of the events that preceded the current impasse, the Indian Army had said its troops prevented the Chinese servicemen and machines from furthering damage or transgressing into the area.
Additional forces from nearby brigade headquarters, located 20 km from the face off point, were moved in on June 8 during which a scuffle led to soldiers on both sides suffering minor injuries.
This is the longest standoff between the two Armies since 1962.
On July 4, Bharatiya Janata Party (BJP) general secretary Ram Madhav said the issue with China requires greater attention and needs to be handled in a balanced and patient way.
"The issue with China needs to be handled in a balanced and patient way. There are issues that require greater attention by all the concerned countries and leaders and that will be done," Madhav said.
The Prime Minister, however, has maintained silence over the issue.
-ANI