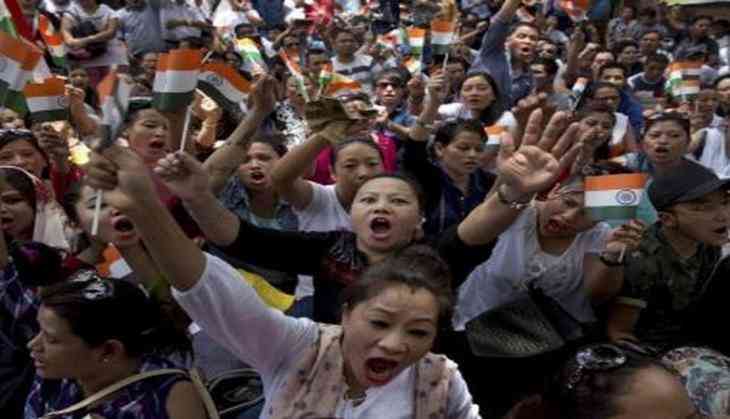 The Gorkha Janmukti Morcha (GJM) will suspend its 25-day long hunger strike on 14 August.
The GJM and other Gorkha stakeholders were observing indefinite hunger strike demanding a separate state of Gorkhaland.
This came after Home Minister Rajnath Singh on Sunday urged the GJM and other stakeholders to call off their hunger strike and to withdraw the bandh, allowing normalcy to return in Darjeeling to create an atmosphere for finding a solution to the ongoing crisis.
He also appealed to the West Bengal Chief Minister Mamata Banerjee to initiate a dialogue with the stakeholders to resolve the issue.
"I am concerned about the developments in Darjeeling and the loss of valuable lives and sufferings of people over the past 60 days which pains me immensely. Violence can never be a solution to any problem," Rajnath said, in a meeting attended by the GJM, the Gorkha National Liberation Front (GNLF), the Communist Party of Revolutionary Marxists and other stakeholders.
Meanwhile, the GJM principal advisor Swaraj Thapa yesterday had said the only way to resolve the ongoing protests in the north-eastern hilly area is the formation of a separate state of Gorkhaland, adding that the decision to end the hunger strike will be taken after discussing with other stakeholders.
The north-eastern state has been on boil for the past two months, demanding a separate state of Gorkaland.
The GJM had called for an indefinite strike in Darjeeling hills with effect from 12 June demanding a separate state of Gorkhaland.
-ANI