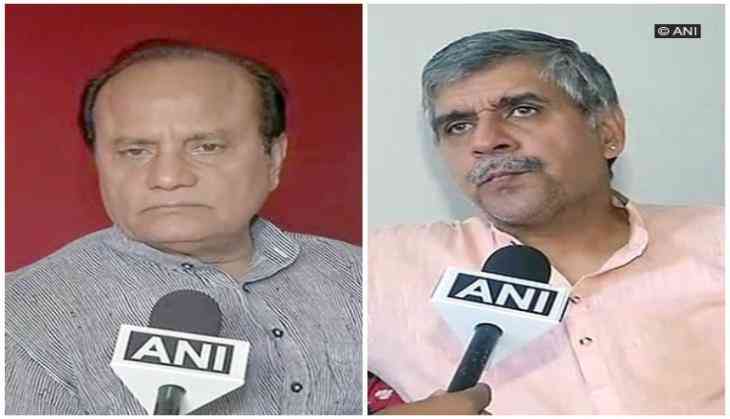 Congress leaders on 12 August described the death of over 60 children in Gorakhpur's Baba Raghav Das Medical College's hospital due to lack of oxygen as an act of cold-blooded murder and not an accident.
Congress leaders Sandeep Dixit and Meem have termed the incident a criminal act.
Dixit said, "Oxygen is a basic facility which people can have at homes these days. Not having oxygen in a hospital is an extremely serious matter."
He also said the incident reflected the incompetency of the state government.
"Ever since Yogi Adityanath has been the chief minister, he has not focused on matters like education and development. Instead, he has been focusing on other matters," Dixit claimed.
He added, "Strict action must be taken against the hospital and the people responsible for it so that a message is sent out to the whole country,"
Meem Afzal said, "The hospital was informed that a lot of money was due to the company which supplies oxygen. The administration did not heed to the notice, because of which the whole incident happened."
He said that calling the incident an 'accident' is an understatement and the management should be held responsible for it.
Meanwhile, Chief Minister Yogi Adityanath has ordered a probe and assured strict action against those responsible for the alleged shortage of oxygen supply at the hospital.
State Minister for Medical Education Ashutosh Tandon had said action will be taken after a detailed probe on the matter.
On Friday, it was reported that as many as 30 children had lost their lives due to encephalitis over a span of 48 hours at the hospital.
Gorakhpur District Magistrate Rajeev Rautela said the cause of the deaths at the BRD Hospital was the disruption in the supply of liquid oxygen and appealed to suppliers not to cut the supply henceforth.
Following this report, the Uttar Pradesh Government jumped to the defence of the medical college, while also assuring that the District Magistrate has ordered a magisterial inquiry into the incident and that the report will be out in 24 hours.
According to data procured from the BRD hospital, in past five days - from 7August to 11 August, a total of 60 deaths have taken place in the hospital.
-ANI