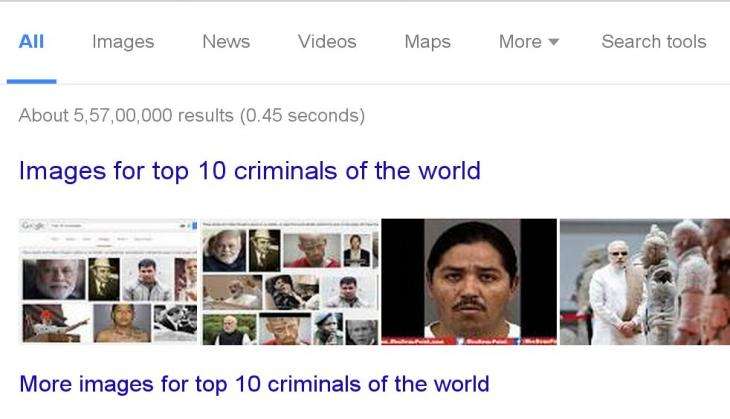 As Google listed Prime Minister Narendra Modi among top 10 criminals in the world, the global search engine was given a notice by a court in Allahabad on 18 July.
Additional district judge (ADJ) Mahtab Ahmed, as reported by the Hindustan Times, also issued notices to Google's CEO Sunder Pichai and India head Rajan Anandan.
The court was hearing a complaint filed by lawyer Sushil Kumar Mishra and now the next date of hearing is set as 31 August.
Apart from sending notices, the court has also directed the registration of a criminal complaint against top officials and the company.
The complainant initially reached out to the tech-giant and demanded PM Modi's pictures to be removed from the list. However, as he didn't receive any response, he approached the Civil Lines police station in Allahabad, the HT report stated.
Mishra had said, in his complaint, that the result of googling "top ten criminals of the world" pops up the image of PM Modi.
When the police didn't register a complaint, the lawyer approached the Chief Judicial Magistrate (CJM). His plea was dismissed on 3 November, 2015, on the basis of it being a civil case. He, then, filed a revision application in court, challenging the CJM's order.