Raza Naqvi
| Updated on: 13 February 2017, 3:25 IST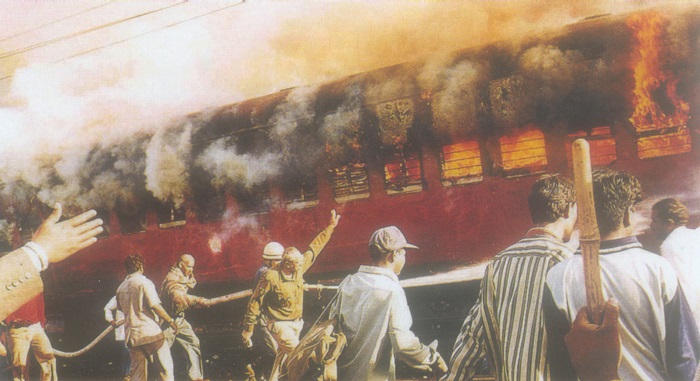 After 13 years of absconding, a Godhra carnage-accused was nabbed by the Ahmedabad Anti-Terrorism Squad (ATS) in Madhya Pradesh.
Who is the accused?
The accused, Qasam Ibrahim Bhamedi, had been on the run for 13 years, ever since the Godhra carnage incident of 2002.
Qasam had heard that the ATS had stumbled upon vital links on him, so he had joined a 'jamaat' (religious group) and was travelling all over the country in an attempt to dodge the arrest.
The investigation
This is the third arrest from Madhya Pradesh within a month in connection with the Godhra carnage. The ATS earlier had arrested two more accused from Shahdol and Jhabua.
The ATS had intelligence inputs that Qasam had last visited Datia as part of the jamaat. He was nabbed on 28 July while travelling in a train.
Hussain Suleman Mohhamed was nabbed by the ATS from Jhabua, where he had been hiding for the last 13 years as an auto driver.
Before arresting Hussain, the ATS had arrested another accused Irfan from Shahdol where he was hiding for the last three years, posing as a carpet seller.
The Godhra incident
On 27 February, 2002, a group of armed men had intercepted the Sabarmati Express at Godhra station and set one of the bogies on fire after locking the passengers inside. A total of 59 persons died in the incident, triggering communal clashes in Gujarat.