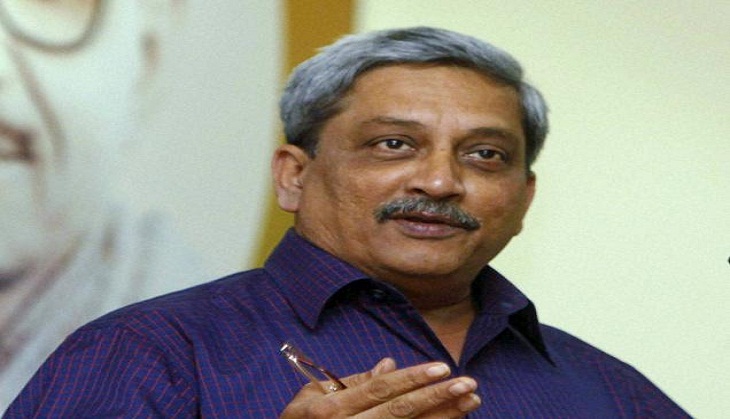 Defence Minister Manohar Parrikar on 18 September took a jibe at Delhi Chief Minister Arvind Kejriwal's recent surgery saying that his tongue must have stretched because of the innumerable times he used it to criticise Prime Minister Narendra Modi.
While addressing the party members in Goa today, Parrikar said, "His tongue must have extended in length, because of amount of times he used to criticize Modiji. Now he has cropped and trimmed it."
The Defence Minister also slammed the top ministers from Aam Aadmi Party for their absence while Delhi is reeling under Dengue and Chikungunya threat.
#WATCH Defence minister Manohar Parrikar comments on Delhi CM Arvind Kejriwal's surgery, in Goa (September 17) pic.twitter.com/8H1g234gUl

— ANI (@ANI_news) September 18, 2016
Meanwhile, Arvind Kejriwal will not be able to speak for a while after he underwent a surgery to cure his chronic cough in a Bengaluru hospital on 15 September.
According to a Times of India report, the doctors who treated the Delhi CM said that he suffered from 'an enlarged soft palate and uvula in relation to a slight increase in the volume of the tongue.'
The report suggests that Kejriwal suffered from a chronic cough which was a result of anatomical abnormalities like enlarged tongue and a soft palate apart from other problems including the structure and positioning in his mouth.
The doctors have advised him not to talk for a couple of days and a further decision will be taken after the doctors observe the pace of his recovery.