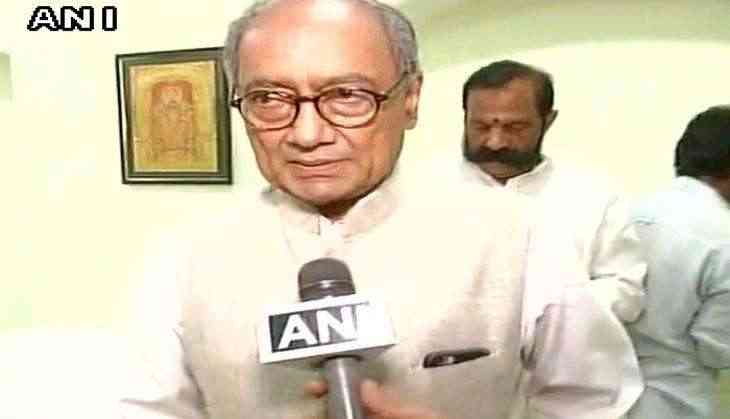 Congress leader Digvijaya Singh on 14 March, 2017 said the constitutional norms were not followed by Goa Governor Mridula Sinha for inviting to form government in the state. He said that the Congress, despite being the single largest party in the state, was not invited to form the government.
"The procedure is that the single largest party is always called, so the Governor should have adopted this process. The Governor has to act under the Constitution as per the established conventions," Singh told reporters.
Citing 2013 Delhi electoral elections, where Bharatiya Janata Party (BJP) won more seats than the Aam Aadmi Party (AAP) and the Congress, Singh said, "If you remember the Delhi elections, the BJP was the single largest party, and the AAP and the Congress were at second and third respectively. The Governor then invited the BJP, first, to form the government, but the BJP refused citing lack of majority and then the AAP was invited where they formed the government with the Congress."
The Congress leader's remarks came after the Supreme Court agreed to hear a plea filed by the party challenging Manohar Parrikar's appointment as the next Goa Chief Minister.
Digvijaya Singh-led delegation will be later meeting Governor Sinha, asking her to invite them to form the government in the state.
The MLAs will meet the Governor after the Congress Legislative Party meeting at the Congress House in Goa.
Parrikar has claimed of having support of 13 MLAs of the BJP, three MLAs of Maharashtrawadi Gomantak Party (MGP), three MLAs of Goa Forward Party (GFP) and two independent MLAs, thus having a total of 21 MLAs in the 40-member Assembly.
The Congress won 17 seats with the BJP finishing second in the state with 13 seats.
-ANI