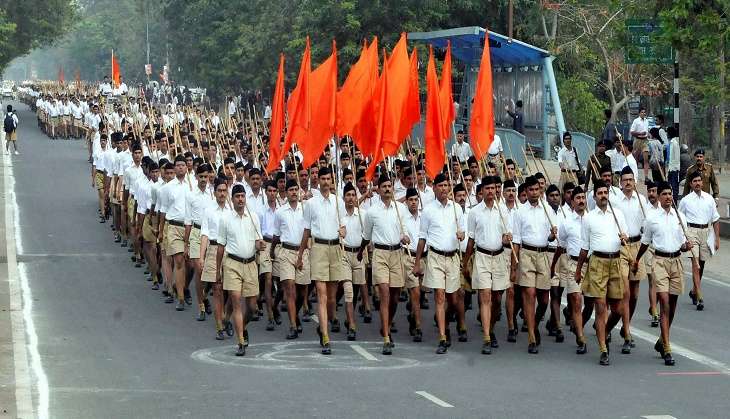 After sacking its Goa chief, the Rashtriya Swayamsevak Sangh today issued a statement and clarified that Subhas Velingkar was sacked not because of the language agitation he was leading against the BJP-led coalition government, but because his protest was taking a political turn.
In a statement, RSS leader Dr Manmohan Vaidya said the organisation supports Velingkar's Bharatiya Bhasha Suraksha Manch (BBSM) for strengthening the system of primary education in one's mother tongue but going political was never an option with the RSS.
"As a part of the agitation, BBSM has made announcement about the formation of a political party, but RSS since its inception has never been involved in politics and hence the RSS would have no role in the political endeavour of the BBSM," Vadiya said in a statement.
Also read: RSS sacks Goa chief for making comments against ruling BJP government
"Due to the political ambitions, Velignkar has been relieved of his post. Any Swayamsevak doing political activity cannot hold any post simultaneously in RSS. Nevertheless he remains a Swayamsevak of the RSS," he said.
"The news that he has been sacked for doing anti-BJP activities is incorrect and wrong," he added in the statement.