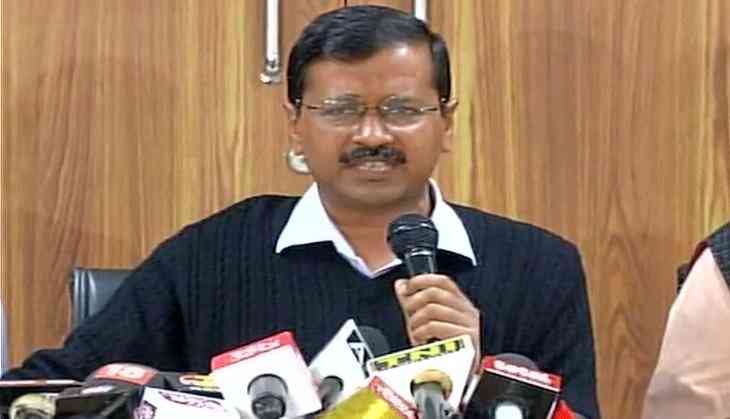 A day after the Aam Aadmi Party (AAP) issued a statement in reply to the Election Commission of India's (ECI) earlier strongly-word reply to the party's allegations against the Electronic Voting Machines (EVMs) citing they are vulnerable to tamperability, AAP convenor and Chief Minister Arvind Kejriwal on Monday once again expressed doubts over the security features installed in the machines while demanding the upcoming civic polls in the capital be conducted using paper ballots.
"It doesn't look like all machines are tampered. Some are being used in a few areas. I wrote to the EC today. We have the experts to study the software, if you don't have them. Give the EVMs to us. We will make the software public," Kejriwal said.
Kejriwal also alleged that all EVMs that would be used in the upcoming elections across the country were being brought in from Uttar Pradesh.
"There are a lot of machines in India. But, why are machines coming from UP?" he said.
The Delhi Chief Minister also cited the example of the recent trial of VVPAT machines conducted by the ECI in Madhya Pradesh and demanded for elections to be held using paper ballots.
A day before, the AAP termed the ECI's reply to its allegations as "unfortunate" asserting that the poll watchdog should have taken an action against the issue rather than making such "political statements."
"It is unfortunate that instead of taking due action, the Election Commission is issuing political statement on the issue of EVM tampering," a statement from the AAP said.
The ECI had advised the former to introspect about its "unsatisfactory poll performance" in the assembly elections rather than attributing it to the alleged failure of the EVMs.
"It is for your party to introspect as to why your party could not perform as per your expectations and it is unfair on the part of your party to attribute unsatisfactory poll performance of your party to the alleged tamperability of EVMs. The Commission is fully satisfied with the tamper proof functioning of the ECI-EVMs," the ECI said in the letter.
-ANI