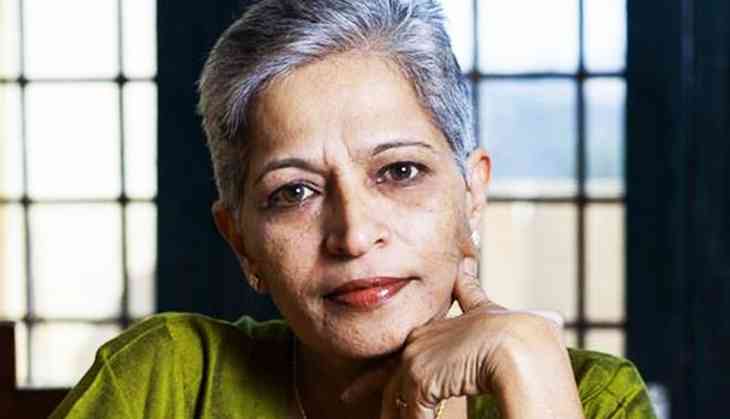 In the wake of senior journalist Gauri Lankesh's death on 5 September, various organisations have planned protests all over the nation, especially in major parts of Karnataka.
Senior journalist and activist Gauri Lankesh was shot dead at her residence in Bengaluru's Rajarajeshwari Naga on 5 Septemebr night.
The police say that few unidentified assailants, on a motorcycle, fired shots and rode away.
The Press Club of India in New Delhi has planned for a protest at 3 p.m. today.
Here are some of the other protests planned:
In Karnataka:
Bengaluru
Mandya
Mangaluru
Udupi
Other states:
Ahmedabad
Chandigarh
Chennai
Gorakhpur
Hyderabad
Lucknow
Mumbai
Pune
Thiruvananthapuram
Gauri's family has asked the for a Central Bureau of Investigation (CBI) probe into the matter, while the Karnataka Chief Minister, Siddaramaiah, has directed the formation of a Special Investigation Team (SIT) to probe into the matter.
Indrajeet Lankesh, Gauri's brother, said, "I am requesting a CBI probe, as we have seen in earlier cases as well that the police have done nothing in issues like this."
Furthermore, prominent personalities have condemned the murder asking the concerned authorities to take action and find the culprits.
Karnataka Chief Minister Siddaramaiah today whilst addressing a press conference said, "It is true that it is an organised crime, let the police look into it."
Congress vice-president Rahul Gandhi also took to Twitter expressing shock and said "Shocked to hear of the assassination of @gaurilankesh. We strongly condemn this cowardly attack. Her courage will continue to inspire".
The truth will never be silenced. Gauri Lankesh lives on in our hearts. My condolences &love to her family. The culprits have to be punished

— Office of RG (@OfficeOfRG) September 5, 2017
The Union Cabinet Minister of Textiles and Information and Broadcasting (Additional Charge) Smriti Irani on 6 September condemned the killing of journalist Gauri Lankesh, adding that she hoped that justice is delivered soon.
Irani took to Twitter and wrote, "Condemn killing of #GauriLankesh. Hope speedy investigation is conducted &justice delivered. Condolences to the family."
Communist Party of India (CPI) leader D. Raja said, "On behalf of my party, I strongly condemn the killing of senior journalist Gauri Lankesh. It is a heinous crime committed by communal forces in Karnataka. The state had earlier witnessed the killing of scholar M.M. Kalburgi now it's Gauri. These atrocious crimes should be stopped and action on these cases should be rightly given".
Communist Party of India (Marxist) (CPM) general secretary Sitaram Yechury also took to Twitter and said, "The cold-blooded murder of Gauri Lankesh is reprehensible. Dabholkar, Pansare, Kalburgi - such murderous violence has an eerie pattern."
President of the Press Club of India (PCI) Gautam Lahiri lamented the death of journalist Gauri Lankesh and deemed it as a "sad day for democracy."
Condemning the brutal killing of Gauri Lankesh, senior journalists termed the incident highly despicable and called on Karnataka Chief Minister Siddaramaiah to order an immediate probe to find the perpetrators.
Many women activists accused the communal and Hindutva forces of attacking and murdering the journalist.
The Indian Cinema also came forward and condemned the incident as well with personalities like Javed Akhtar, Shabana Azmi and Nandita Das expressing anguish over the death.
Earlier, Bengaluru Police Commissioner T. Suneel Kumar said that Gauri Lankesh did not complain of any threats, adding that if there was any, then that will be thoroughly investigated.
"She didn't complain of anything. If she anywhere expressed about threats, it will be thoroughly investigated," Kumar told the media.
He said that Lankesh was found lying all in blood and four empty cartridges were found from the scene of offence.
Lankesh was the editor of the Gauri Lankesh Patrike, a tabloid described as an "anti-establishment" publication.
-ANI