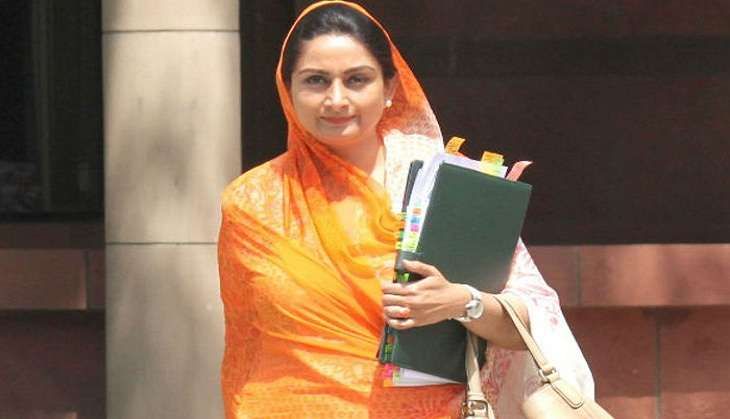 In its implementation of the Centre's Pradhan Mantri Ujjwala Yojana (PMUY), the Punjab government is now going to provide free gas stoves along with a connection to all the beneficiaries in the state. Under the PMUY scheme, while the Union Government is providing a LPG gas connection, the Punjab Government is also providing a free-of-cost cooking stove to the BPL families.
While the Union Government is providing free-of-cost gas connections only to the Scheduled Castes and other reserved categories, families of the general category are also covered under the scheme started by the Punjab government.
Thanking the central government for this unique initiative, Union Minister for Food Processing, Harsimrat Kaur Badal said, "It is really painful that in this modern age, many women across the globe still continue to face the adverse health affect by inhaling smoke emitted from burning firewood. Lakhs of families in Punjab from economically weaker section of society were facing health hazards until now, as they had to cook food on traditional 'chullahs'. To tackle these challenges and to promote well-being of women, state government has decided to distribute free-of-cost modern cooking stoves."
"If the woman is healthy, the entire family stays healthy! The best part of the scheme is that the LPG connection is allotted in the name of the woman in the family. This would surely contribute in women empowerment," added Badal.
Around 7 lakh out of 65 lakh households in Punjab still do not have an LPG connection. Punjab government is committed to make our environment clean and enable women lead a healthy life by proving LPG connection in every household. Very soon, every house in the state will have a smoke-free kitchen.
--ANI