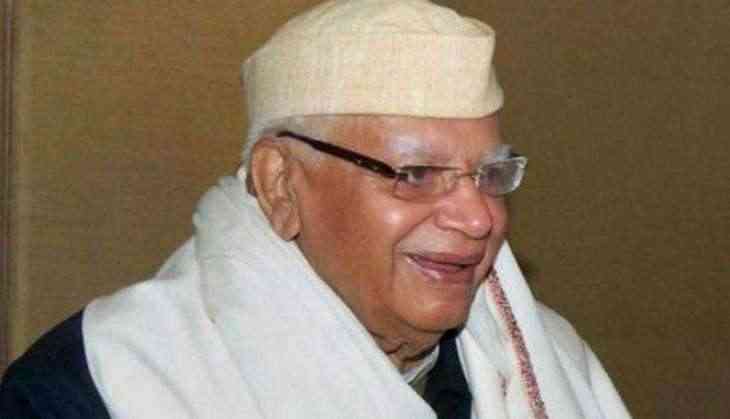 Former UP and Uttrakhand CM and Union Minister ND Tiwari passes away at 93. He was born on 18th October 1925 and had been under treatment from a log period.
He was a union minister during the UPA regime but joined the Bhartiya Janta Party in 2017.
ND Tiwari had been the Chief Minister of two states (UP and Uttrakhand) and he is the only politician to be the CM of two different states. He was also the governor of Andhra Pradesh from 2007 until 2009.
During the regime of Rajiv Gandhi, he served as the Minister of External Affairs from 1986 to 1987. He became CM of Uttar Pradesh three times in his career, 1976–77, 1984–85, 1988–89.
He had successfully contested the first ever election of Uttar Pradesh held in 1952, and was elected from Nanital constituency and became an MLA for the first time on Praja Samajwadi Party's ticket.
During 1994, ND Tiwary had resigned from the Congress party and in turn had formed his own outfit named All India Indira Congress (Tiwari) along with a senior leader of the Congress, Arjun Singh. He later dissolved his outfit in 1995 and came back, when Sonia Gandhi came to the helm of the Congress and after the defeat of the party under PV Narashimha Rao.
ND Tiwari later on had joined the BJP, flowering his blessings on PM Narendra Modi and Amit Shah, who had last year garnered the late leader at his residence. ND Tiwari was a close aide of Indira and Rajiv Gandhi and was also one of the contenders of Prime Minister during 1990 elections.
A towering figure of Indian politics has passed away today on his birthday.
Also read: #MeToo: Hearing begins in MJ Akbar's defamation case in Patiala House Court; Editors Guild urges