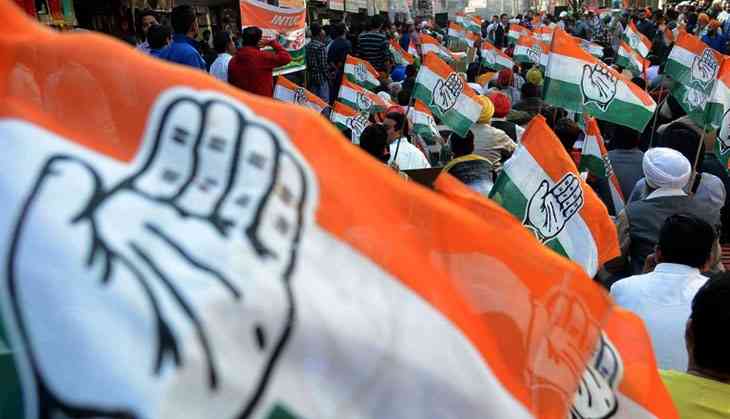 The Congress on Tuesday objected the Madras High Court's ruling, which makes singing of the Vande Mataram compulsory and said such acts would not create the feeling of love and patriotism among the people for the country.
Referring to the recent verdict passed by the Supreme Court making it compulsory to play National Anthem in the theaters and to stand during that time, Congress MP Shashi Tharoor said it is bad to make things compulsory one after the other.
"We don't do such things in the Parliament as we know that the feeling of patriotism for the country comes from within one's heart. But by forcefully making people sing the National Song, will not create this feeling," Tharoor said.
He added that if people want to sing the Vande Mataram willingly, then they should be given a chance and should also have the freedom if they don't want to.
Echoing similar sentiment, another Congress MP Ranjeet Ranjan questioned as how can one's patriotism be judged on the basis of whether one sings the national song or not.
"I don't understand why the Bharatiya Janata Party (BJP) Government is forcefully trying to turn people patriotic by making them sing the National Song," she said.
Earlier in the day, the Madras High Court ruled that 'Vande Mataram' must be sung in schools, educational institutes and government offices.
Justice M.V. Muralidharan said that schools must be made to follow it at least once a week either on Monday or Friday, whereas the National Song must be sang in offices once a month.
"Vande Mataram is of Sanskrit origin, and written in Bengali which is ought to be sung in every school and college," Muralidharan added.
He further directed the Director of Public Information to upload and circulate the translated version of Vande Mataram in Tamil and English, thereby making it available in the government websites and also in the social media.
Muralidharan said that in the event, if any person or organisation has difficulty in singing or playing the National Song, he or she shall not be compelled or forced to sing it, provided there are valid reasons for not doing so.
Incidentally, the Supreme Court is also hearing a petition asking the Centre to make the singing of Vande Mataram mandatory in schools.
While the apex court had in April given the Centre four weeks to reply, the next date of hearing is scheduled for August 25.
-ANI