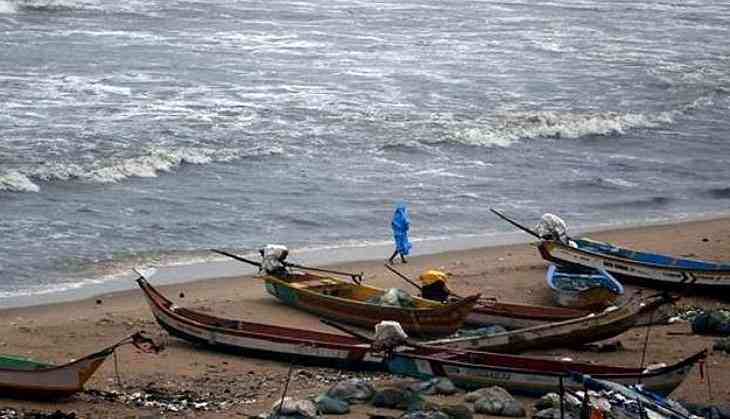 Fish trade in Tripura was hit with Bangladesh exporters stopping sending fish to the state after anti-social elements allegedly demanded illegal tax from them, an official said.
It has led to increase in the prices of fish in the state, which is dependent on supplies from Andhra Pradesh and Bangladesh.
A Customs official said on condition of anonymity that Bangladeshi exporters have stopped exporting fish to Tripura after 10,000 kg of fish valued at 37,000 USD perished on September 4 when some goons demanded 'tolla' (extortion money).
When the Indian traders contacted their counterparts in Bangladesh, they clearly stated that if a responsible government official from India gives an assurance in writing that their security would be ensured, only then they would resume export of fish, the official said Tuesday.
"There was a meeting of the exporters of Bangladesh in their country on September 17 during which they raised a question about how would they be compensated for their loss on September 4", an executive of Agartala Exporter and Importer Entrepreneur Sangha' said requesting anonymity.
A sizeable amount of fish enters the markets of the capital city through Agartala Akhaura Integrated Check post.
Speaking on the issue, BJP Tripura unit's vice-president Pratima Bhowmik said, she will take the initiative to solve the problem.
"I will hold a meeting with the exporters and importers of the state to discuss how the problem can be solved. I am hopeful, a solution will come out", she told PTI.
Meanwhile, the prices of fishes like Rohu, Katla, and Pabda have shot up.
A fish trader, Adhir Das, who sells fish at Battala Market, the capitals main market, said "The price of fish is soaring every day, because production in the state is not sufficient for consumption of the people of the state.
"We are facing livelihood problem because there are hardly any customers. We are facing the problem for the last one month. "
When contacted, Professor of Economics at Tripura University, Selim Shah said, "Tripura is not self reliant in fish productions. We mainly depend on fish from Andhra Pradesh and Bangladesh.
"The people are fond of fish from Bangladesh, because those are fresh. Durga puja is also knocking at the door.
Requirement of fish is more during the festive season. If the stalemate continues, fish would be out of reach of the common people.
(PTI)