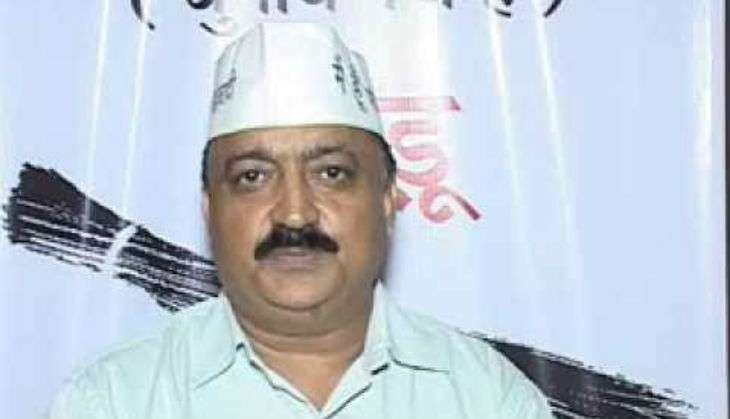 In yet another setback to Delhi's ruling Aam Aadmi Party, an FIR has been filed against lawmaker Rajesh Rishi on 26 July.
He has been charged with extortion, reported NDTV.
Two legislators from AAP were arrested on 23 July - one for allegedly trying to mow a woman down and the other has been accused of sacrilege in an incident in Punjab. A total of eleven AAP legislators have been held by the police in different cases so far.
Lashing out at Prime Minister Narendra Modi on 24 July, Chief Minister Arvind Kejriwal had said that the Delhi government and the BJP-ruled centre are locked in a "holy war", like the "Kauravas and Pandavas."
"He (PM Modi) could not digest his defeat. They have put all the agencies behind us, but could not unearth a single act of corruption. It's a holy war akin to the war between Kauravas and Pandavas," Kejriwal said after inaugurating the 3.40 km elevated corridor between Vikaspuri and Meerabagh in Delhi on 24 July.
AAP MLAAmanatullah Khan was arrested by Delhi police after a woman alleged that he tried to mow her down after she visited his residence to raise the issue of power cuts while a Punjab Police team arrested legislator Naresh Yadav, who has been booked in connection with the alleged Malerkotla sacrilege incident on June 24. Both the arrests were made in Delhi.
--With PTI inputs