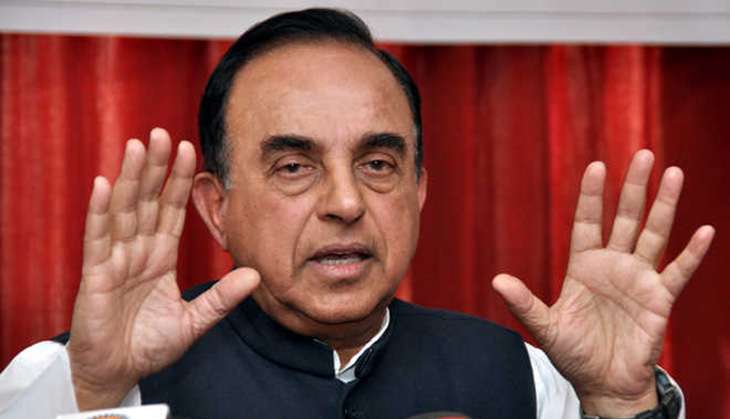 The Bharatiya Janata Party (BJP) leader Subramanian Swamy on 9 November blamed former finance minister P Chidambaram for allegedly giving the contract to print currency notes to a British company which was also printing currency for Pakistan.
Subramanian Swamy told ANI that Prime Minister Narendra Modi's initiative to demonetise of Rs. 1000 and Rs. 500 notes was necessary to preserve national security and it would give a complete blow to terrorism.
"I welcome the initiative of Narendra Modi because it was necessary for national security. We have to follow up certain steps to eliminate black money.
But, for fighting terrorism, it's a death blow because the entire terror financing was done by illegal currency, counterfeit notes," Swamy said.
"This all started when Chidambaram was the finance minister. He gave the contract for printing currency to a British company, De La Rue, in London, and the same company was also printing currency for Pakistan. So, it became easy for Pakistan to get currency papers. All Kashmir agitation was based on the counterfeit currency from Pakistan," he added.
Prime Minister Modi on 8 November announced demonetisation of Rs 500 and 1000 currency notes with effect from midnight, making these notes invalid in a major assault on black money, fake currency and corruption.
In his televised address to the nation, the Prime Minister said that people holding notes of Rs 500 and Rs 1000 can deposit the same in their bank and post office accounts from 10 November till 30 December.
Following the announcement, there were huge crowds outside ATMs across the country as people lined up to withdraw currency of smaller denominations.
Prime Minister Modi also announced that new notes of Rs 2000 and Rs 500 will be introduced.
ATM withdrawals will be restricted to Rs 2000 per day and withdrawals from bank accounts will be limited to Rs 10,000 a day and Rs 20,000 a week.
Besides depositing money in bank accounts, the Rs 500 and Rs 1000 notes can also be exchanged with lower denomination currency notes at designated banks and post offices on production of valid government identity cards like PAN, Aadhaar, and Election Card from 10 November to 24 November with a daily limit of Rs 4000.
Those unable to deposit Rs 1000 and Rs 500 notes till 30 December this year can do so in designated RBI offices until 31 March next year after filing a declaration form along with proof and reasons, the Prime Minister said.
-ANI