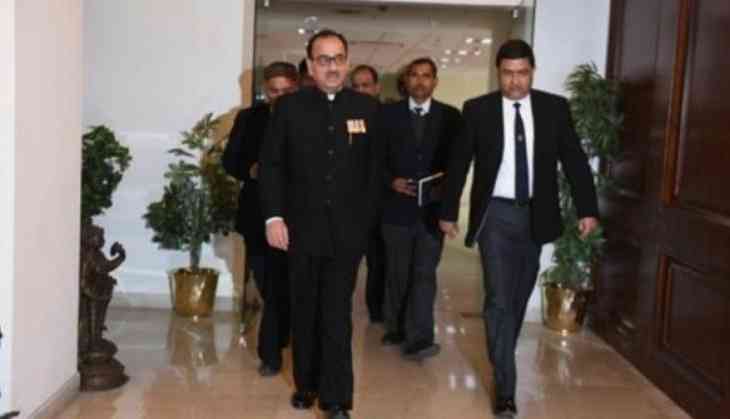 After an overnight coup and a musical chair drama over the CBI director's post, the lone warrior Alok Verma has tendered his resignation to the Department of Personnel and Training.
The outgoing CBI director Alok Verma had single handedly taken upon the establishment before going down to tender resignation, after the high powered committee led by PM Narendra Modi sacked him from the post and made him the DG of the Fire Services and Home Guard.
"It may be noted that the undersigned would have already superannuated as on July 31, 2017 and was only serving the Government as Director, CBI till January 3, 2019, as the same was a fixed tenure role," said former CBI director Alok Verma.
Former CBI Chief Alok Verma refuses to take charge as DG, Fire Services. A statement says "natural justice was scuttled and the entire process was turned upside down in ensuring that the undersigned is removed from the post of the Director." pic.twitter.com/cgStJpOR0V

— ANI (@ANI) January 11, 2019
Verma further said, "The undersigned is no longer Director,CBI&has already crossed his superannuation age for DG Fire Services, Civil Defence & Home Guards.The undersigned may be deemed as superannuated with effect from today."
As per a statement issued immediately after resignation, Alok Verma has rightly claimed that the principle of natural justice was denied and he was removed arbitrarily from his post.
The ex-CBI director said, "natural justice was scuttled and the entire process was turned upside down in ensuring that the undersigned is removed from the post of the Director."
Also read: Delhi HC rejects CBI special director Rakesh Asthana's plea, FIR will not be quashed; allots 10 weeks time to
Former CBI Chief Alok Verma in a letter to Secy Dept of Personnel&Training: The undersigned is no longer Director,CBI&has already crossed his superannuation age for DG Fire Services, Civil Defence&Home Guards.The undersigned may be deemed as superannuated with effect from today. https://t.co/K0O8wzkGzg

— ANI (@ANI) January 11, 2019