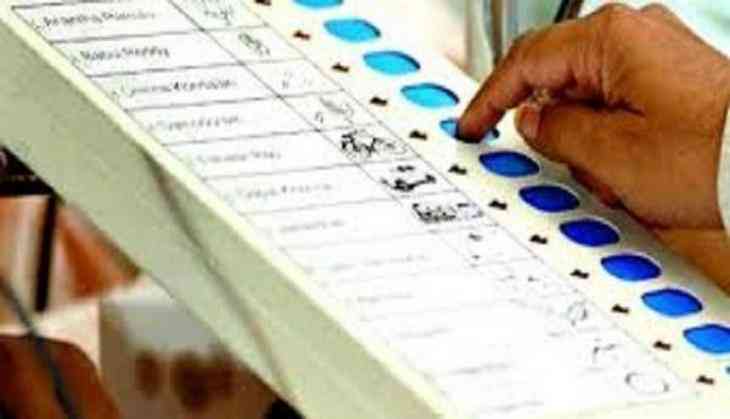 The Central Government on Friday sought two week-time from the Supreme Court to file reply in connection with the affidavit filed by the Election Commission over electronic voting machines (EVM) malfunctioning.
The apex court fixed the matter for further hearing after two weeks.
A bench of the apex court, headed by Chief Justice of India Jagdish Singh Khehar and also comprising Justice D. Y. Chandrachud was hearing pleas from lawyer, Manohar Lal Sharma and from a political party.
The apex court today heard the plea filed by the Bahujan Samaj Party (BSP) and lawyer Manohar Lal Sharma, seeking a thorough investigation into the tampering of the EVMs by U.S.-based scientists.
In his petition, Sharma claimed that in the April Assembly elections of five states, the EVMs were allegedly tampered.
Earlier, the apex court had issued a notice to the Union Government seeking a reply into Sharma's plea.
A bench of the apex court, headed by Chief Justice of India Jagdish Singh Khehar and comprising Justices Sanjay Kishan Kaul and D.Y. Chandrachud, issued the notice over the petition filed by lawyer Sharma.
The top court, however, at this stage refused to pass any order for a CBI inquiry.
However, the Election Commission stated that EVMs cannot be tampered and said, "Given the effective technical and administrative safeguards, Electronic Voting Machines are not tamperable and the integrity of the electoral process is preserved. If any specific allegation with material facts is presented, it (the allegations) will be looked into with all seriousness on administrative sides."
Politicians had openly alleged tampering of EVMs in the Assembly elections with BSP chief Mayawati and Delhi Chief Minister Arvind Kejriwal leading the charge.
-ANI