Namit Hans
| Updated on: 13 February 2017, 3:24 IST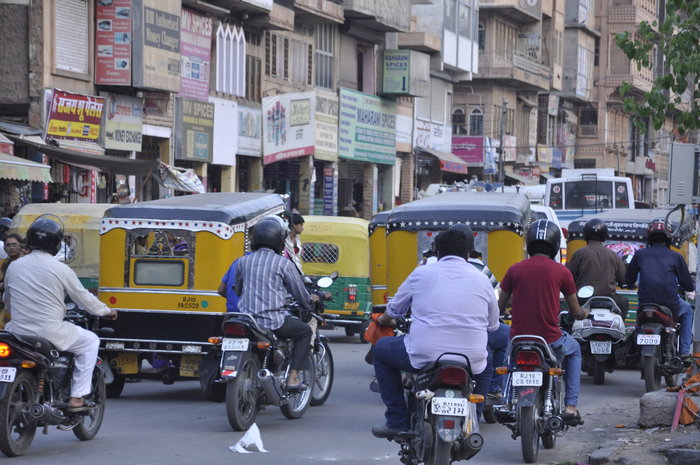 Prime Minister Narendra Modi, while speaking to people through his 'Mann Ki Baat' program on radio on 26 July, talked about the increasing problem of road accidents in India.
He shared a recent incident which happened in the national capital when a scooter rider met with an accident and later succumbed to his injuries. He was lying in a pool of blood for about 10 minutes but nobody came forward to help him.
Modi said that he had received several requests from people urging him to speak on the issue of road safety and raise awareness among people. He went on to share some facts like every minute an accident happens in our country and every four minutes a person loses his or her life.
The Prime Minister said that about 1/3 of the people who die are between the ages of 15 and 25. He reiterated the importance of self-initiative by people to curb the menace of road accidents. He asserted that without the help of people, it would not be possible for government or authorities to solve this problem.
According to the data of National Crime Records Bureau:
Total number of deaths due to road accidents in 2014 went up to 1,41,526 from 1,37,423 in 2013.
4,59,000 accidents took place in 2014 and 4,77,700 suffered injuries in that.
Highest number of road accidents were recorded in Tamil Nadu and the lowest in Nagaland.
The major reasons for accidents which constitute for up to 89 per cent of total accidents are careless driving, overtaking, over speeding, etc.
In most of the cases, the injured does not get immediate medical help which leads to loss of life. The data clearly shows that a major reason for deaths due to road accidents in India is because of the carelessness shown by people on the roads and thus the onus of solving this problem hugely falls on the shoulders of people themselves.
Government and authorities also need to work in direction of maintaining strict traffic rules and making quick medical assistance available in case of such incidents. However, people need to start taking responsibility and help the ones who are in need.