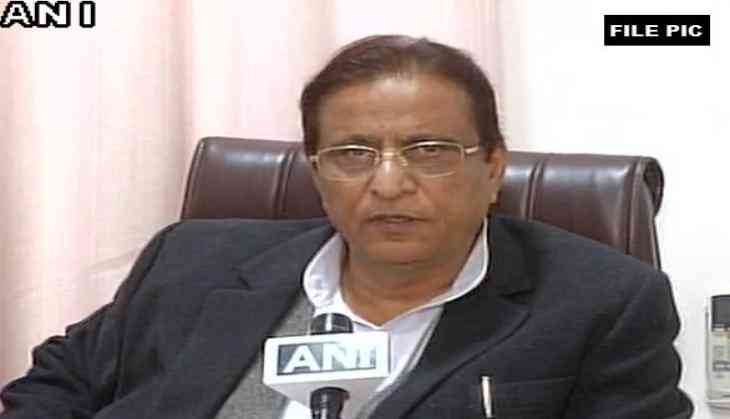 While the Supreme Court is all set to begin the hearings of the petitions against triple talaq in May, Samajwadi Party leader Azam Khan on 16 April asserted that even if a law contradicting Shariat is made, Muslim men will only follow the Shariat laws.
Justifying his point, Khan added that the people who do not followo the Shariat, they are bycotted socially.
"This is a debate that the country does not know about. If a law is made that is against the Shariat, even then the Muslim men will follow the Shariat laws and not something else," ANI quoted Khan as saying.
"The truth is that those who go against the Shariat are socially boycotted," he added.
His statement came hours after Prime Minister Narendra Modi asserted that Triple Talaq was a menace crippling the lives of Muslim women in India and called on the Bharatiya Janata Party (BJP) to attack the issue on a grass-root level.
Meanwhile, the All India Muslim Personal Law Board (AIMLPB) today stated that those who give triple talaq without the reasons prescribed by the Sharia law will face social boycott. The Board further noted that there has been misunderstanding on this issue, and that it will issue a code of conduct on it.
The AIMPLB, which has opposed the PILs filed against the triple talaq in the Supreme Court, had earlier on Wednesday said the board will do away with the practice of verbal divorce in one-and-a half years, adding there is no need for government interference.
A five-judge constitution bench of the apex court will start hearing from May 11 the petitions against triple talaq. The court will hear pleas filed by several Muslim women challenging the practice under which men can divorce their wives instantly by uttering the word talaq thrice.

- - With ANI inputs