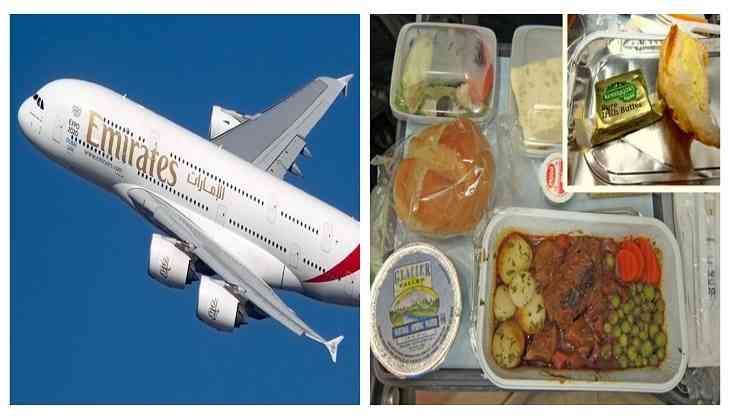 No 'Hindu meal' in Emirates
A shocking news for Hindu travellers who were used to travel from the Dubai-based mega carrier Emirates that no vegetarian food will be served for you now. Yes, Emirates has announced that they are going to withdraw the 'Hindu meal' for the travellers. As now, Hindu passengers will have to pre-order the meals according to their regionally-inspired vegetarian and special meals.
As per the official announcement of the international airlines, all the customers belonged to Hindu religion can be made their advance booking for their specific meals that they want to eat while travelling. Airlines said, 'Hindu customers can order in advance from a wide variety of regionally-inspired vegetarian and special meals catering to specific dietary requirements, in all classes of travel… (including) options of religious meals like Vegetarian Jain Meal, Indian Vegetarian Meal, Kosher meals and Non-Beef non-vegetarian options as well.'
Emirates Airlines announced that it has decided to discontinue the 'Hindu meal' option

Read @ANI Story | https://t.co/QKAlQZ5LPK pic.twitter.com/5oqs23LuhL

— ANI Digital (@ani_digital) July 4, 2018
However, various airlines are giving this pre-booking food option for the sake of clarity for non-vegetarians who don't eat beef or pork. Even Air India and Singapore Airlines also provide special menu card titled 'religious'. Therefore, people can order the food according to their religion as well.
According to the official statement,' after considering the customers' feedback on their products and services, Emirates has taken the decision to withdraw 'Hindu meal' option for its passengers. In a circular it is also mentioned that 'we constantly review our offering, taking into consideration customer uptake and feedback. This helps us improve service efficiencies.
Watch Video:
Also read: Uttar Pradesh: Muslims demolish parts of mosques for road development