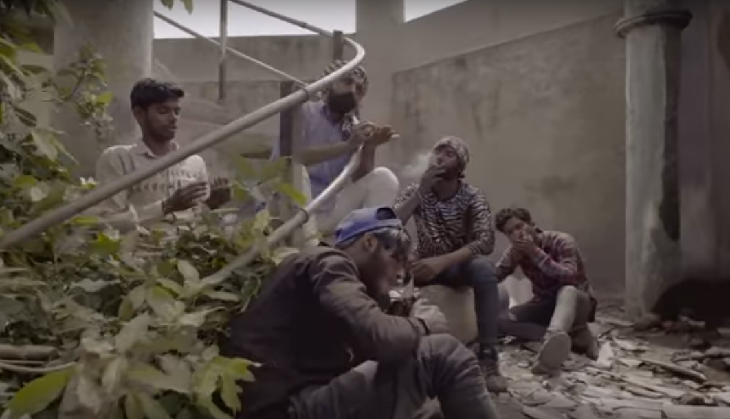 Ahead of Punjab's Assembly election, which is scheduled to begin in early 2017, Aam Aadmi Party leader Kumar Vishwas released a new song on 8 May, highlighting the drug problem that the state has been plagued with.
Titled "Ek Nasha", the song which was released on YouTube already has 42K hits and has been lauded by AAP chief Arvind Kejriwal. It has, however, not been very well received by the Badals who rule the state at the head of the Akali Dal-BJP government.
Resorting to some not-so-discreet word play, Kumar Vishwas talks about the Badals in his song, accusing them of selling sand, roads, canals and fields. He also accuses the Punjab government of trading heroin through song. The video also features lookalikes of Chief Minister Parkash Singh Badal and his son Sukhbir Badal.
"They (AAP) is trying to show Punjab in a poor light.Why they are not showing our players like Khushbir Kaur who become first Indian woman to win a medal in race walking at the Asian Games.AAP was exposed in SYL canal case which changed its colour when Haryana threatened to stop water supplies. The song is nothing more than a mourning song," Harcharan Bains was quoted as saying in a India Today report.
A NDTV report quoted Chief Minister Parkash Singh Badal as saying "It is wrong to project the Jat community as drug addicts. Had they been so... how is that we produce so much foodgrain for the country? AAP is known for all this". They have reportedly threatened to sue the Aam Aadmi Party for having maligned the Jat community in the song.
AAP leaders said the song is part of an anti-drug campaign that the party intends to launch in the state in the near future.
"This song tells the truth about the Punjab and Shiromani Akali Dal. They are unnecessarily raising the issue of Jat community as we are not targetting anybody," AAP Punjab convenor Sucha Singh Chotepur was quoted to have said.
Watch the full video here: