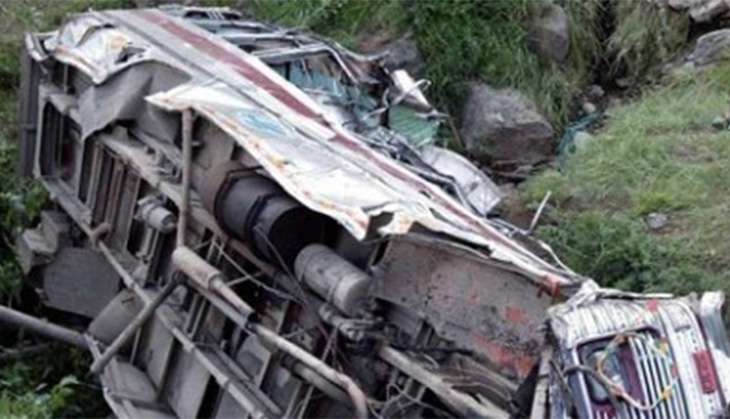 Eight children died and 14 were injured when a train hit a school bus at an unmanned railway crossing in Bhadohi, Uttar Pradesh, on Monday morning.
According to railway minister Suresh Prabhu, the bus driver ignored warnings given by the 'gate mitra' - a person who volunteers to keep an eye on unmanned railway crossings.
The mini bus carrying the children was hit by the Varanasi-Allahabad passenger train between Katka and Madhosingh stations, according to The Telegraph. Due to the impact, the bus went flying and landed in a field, said the police.
The 'gate mitra' said he had waved a red flag in front of the bus to warn the driver about the approaching train, but the driver, who was wearing headphones, paid no attention. Children in the bus who survived the accident also said they tried to warn the driver.
The injured, including the driver, were taken to local hospitals. Seven children with serious injuries have been shifted to the BHU hospital in Varanasi.
The local police plan to file an FIR against the management of the school. UP chief minister Akhilesh Yadav has announced a compensation of Rs 2 lakh to the families of the children who died, and free treatment for the injured.