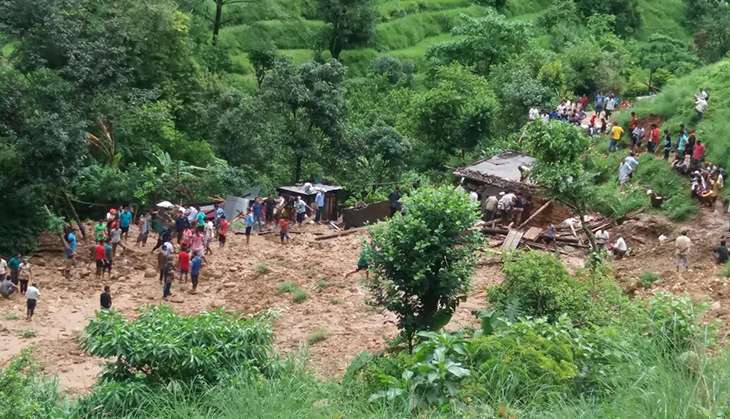 An ecologist engaged by the World Bank to inspect its partly-funded 444 MW Vishnugad-Pipalkoti hydro-electric project in Uttarakhand says his findings have been "radically altered to give a clear chit to the bank" in its final report.
Ecologist Anubrotto Kumar Roy has now asked the World Bank to withdraw his name from the inspection panel's report. In his letter to Gonzalo Castro, chair of the World Bank's inspection panel, Roy said: it is "not ethically right to conceal the lack of due diligence by the panel and the consequences to human life and nature."
In response, the World Bank has said it stands by its findings in the inspection of the project, reports The Economic Times.
Pointing to the recent landslides in the Chamoli-Rudraprayag area of Uttarakhand, downstream of Vishnuprayag-Pipalkoti, Roy said in his letter that "much of the vulnerability of the region can be attributed to the extensive infrastructure development for the 29 HEPs (planned and under construction) upstream in the Alaknanda basin."
After environmentalists feared that the project on the Alaknanda would interfere with the flow of the river, the World Bank set up an inspection panel in 2013, hiring Roy as a consultant.
Roy believes that since the panel did not mention his findings in its final report, it indicates that the World Bank did not do due diligence before loaning $648 million for the project.
In his letter to the World Bank, Roy said "the Bank did not critically analyse the need for either e-flows (environmental flows) or for a sectoral regional environmental assessment... However, in July 2014, the panel publicly issued a final report in which the findings and recommendations had been radically altered to give a clear chit to the Bank."
The World Bank said in response: "The panel stands by its findings in the investigation of the Vishnugad-Pipalkoti Hydro Electric Project."
According to economist Bharat Jhunjhunwala, one of the first to object to the project, the World Bank's inspection panel was a farce.
He said: "None of the issues we raised ­ from spiritual and cultural impact to impact on fisheries and the flawed cost-benefit analysis ­ were taken up by them. The final inspection report diluted most of the findings and is in fact a farce. ...Roy's outburst may have come too late as all funding has already been given for the project, but this can probably at least be an entry point for the bank to review their policy on funding projects of this nature."